So there are plenty of interesting details that are trending this year, and I'll definitely write several articles on the subject. But starting 2022 in a cool and calm manner, here are three trendy details 2022 to being with. And don't fret, of course the stylish details of 2021 are still a thing. Have a look at this article here.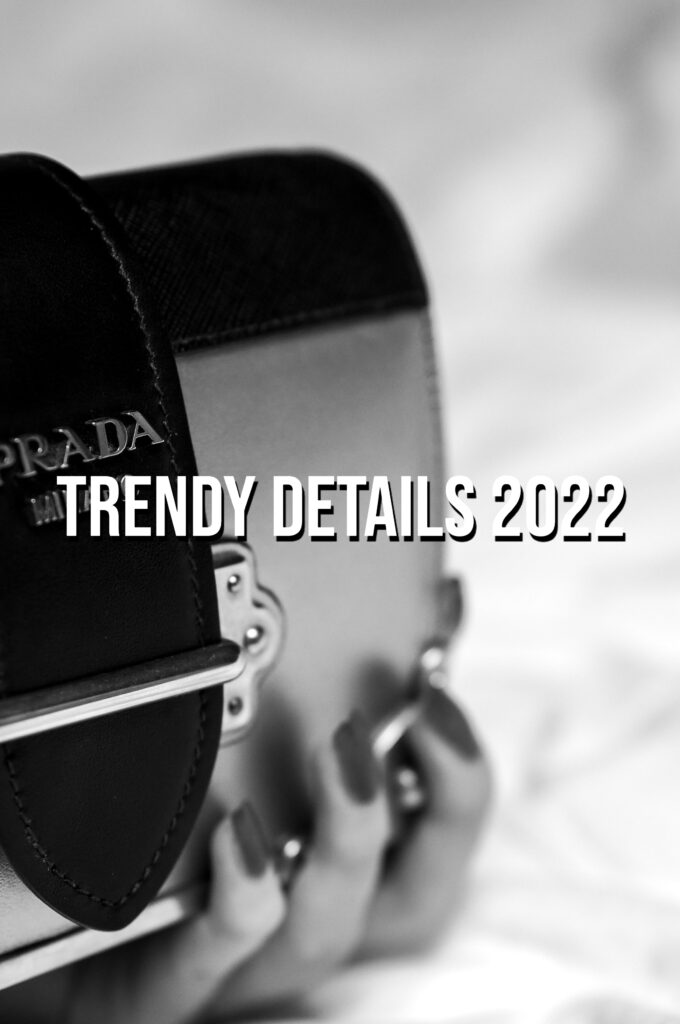 Trendy Details 2022
Chain Necklaces
A lot of old fashion trends have re-emerged with the comeback of the 90s and 00s fashion. One detail(ed) trend are the chain necklaces! They're commonly done in either gold or silver, often on the thicker side and paired with a more sporty and street style fashion. Pairing them with pastels, neons and shades of brown and beige is also popular.
Statement Tights
I think statement tights are finally making a big comeback. Remember in early 2010s when everyone worked lace tights/dotted tights/striped ones? Well, that is sort of coming back. We're seeing more and more of patterned tights again, but also colorful ones in pastel and neon colors. Semi-transparent tights with dots, stripes and florals are also popular. Especially in combination with chunky boots!
Squared Sunglasses
Another early 00s trend though are the squared sunglasses. Not only the ones sans a frame, but quite the contrary; squared sunglasses with a thick frame are becoming really popular. Typically, with a frame done in white, orange or red for a popping effect. The square sunglasses are often paired with a more edgy and street style fashion.
Folks! What are your favorite trendy details 2022? Let's chat in the comments below! Xx