Folks! What about some trendy beauty looks spring 2022? Well, of course we should talk about that! I did a full article here on some beauty trends 2022, so have a look at that one as well. Here are some trendy beauty looks spring 2022: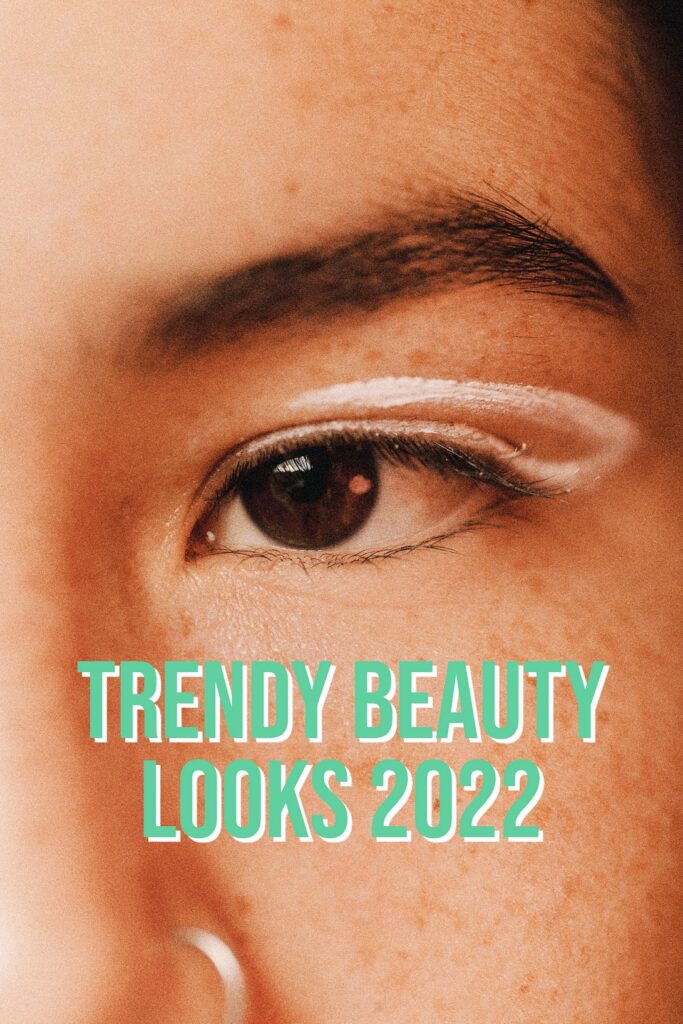 Beauty Looks Spring 2022
Overload of Blush
Remember the years of bronze? Well, they're not really gone, but the years of blush overload has begun. Blush should be applied accordingly to give a fuller, rosy, appearance. The rosy blush aka the sun-kissed style, that frames your face and also makes your look more dimensional. Furthermore, you should also apply your blush accordingly. For instance if you want a rounder face, apply it on the apple of your cheeks. If you want it more narrow and uplifting, apply it on the cheekbones towards your ears. 
Hair Accessories
Hair accessories are a major beauty trendy this year too. Okey, maybe it doesn't count as a beauty trend, but it's a hair trend indeed. The headbands are still popular as well as hair barrettes. Often done in gold, pearl, leopard or pastels – they're a nice statement to any outfit. You can favorably layer the barrettes for a fun detail! Read more here about the barrettes. 
Colorful Eyeliner
It's becoming more popular to do your eyes with a colorful eyeliner. Not only that you do your eyes in a classic eyeliner, but also that you frame the eyelid with the same eyeliner. This adds a retro 60s vibe to the touch, but it also makes your eyes pop. Especially if you choose an eyeliner that matches or contrasts your eye color.
Folks! What are your favorite beauty looks spring 2022? Let's chat in the comments below! Xx