Okey folks, it's July! How about talking a bit about these three timeless summer outfits 2021? I mean, these outfit combinations are more or less returning each year, so why not give them a try this summer? As always, work with what you got and make sure that the outfits reflect you!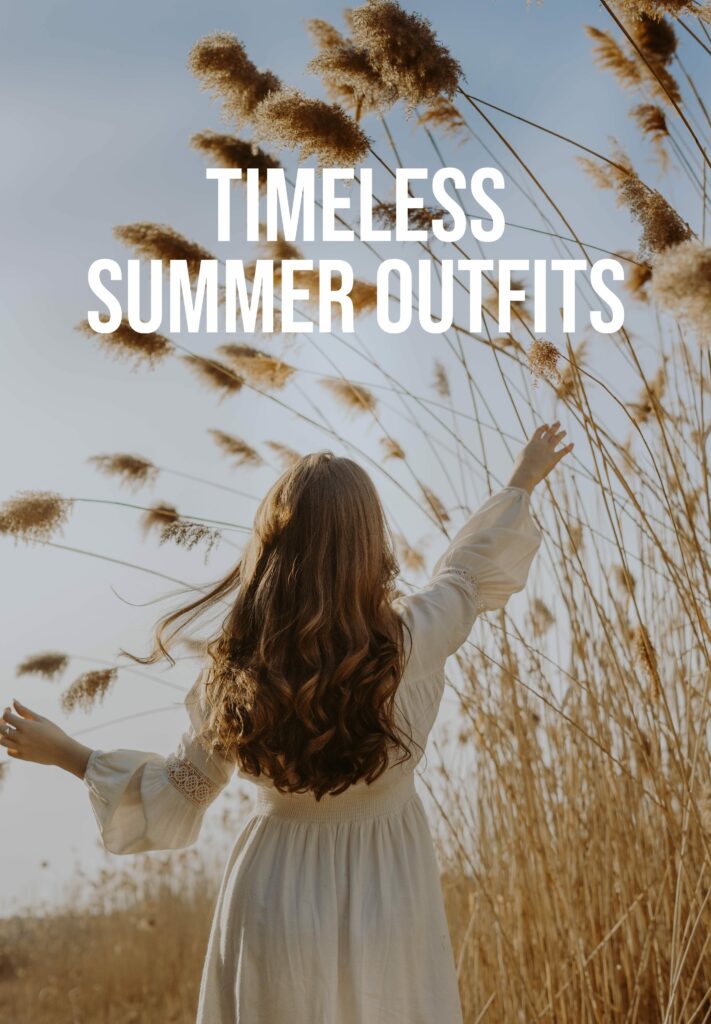 Summer Outfits 2021
Denim Skirt & T-shirt
A favorite is to go for a denim skirt and a t-shirt combination. This good ol' duo never grows old, but is especially trendy this year with the 90s trend of the denim skirts. I think you can go for a classic skirt with a white t-shirt, but a pastel colored t-shirt could be fun too. If you want to make this look more elegant, go for a blouse instead or why not a pair of elegant sandals?
Slip Dress & Cardigan
For the warm days, a slip dress is a must and for the colder nights, a cardigan is a must! These two in combination are often the perfect balance of preppy (slip dress) and casual (cardigan)! You can go for a monochromatic look if you want to make a statement, but playing with cute pastels is also an alternative. I also like the idea of going for a buttoned cardigan and create the illusion of a slip skirt. A pair of sneakers could be a comfy alternative or why not some elegant slippers?

Playsuit
I'm also a big fan of the idea of just working a simple playsuit! They're just perfect on days you don't know what to wear, and you can easily dress them up or down. I think if you work a patterned playsuit you can pick up a color from the pattern and work it as your accessories. If you work a more neutral playsuit, go for some statement shoes or a statement bag!
Folks! What are your best summer outfits 2021? Let me know in the comments below! Xx