Folks! Let's get this spring vibe going by talking about some timeless outfits. The timeless outfits spring 2022 are a perfect source of inspiration if you're in a fashion rut or need some ideas for the new season. Here are three outfits to try asap!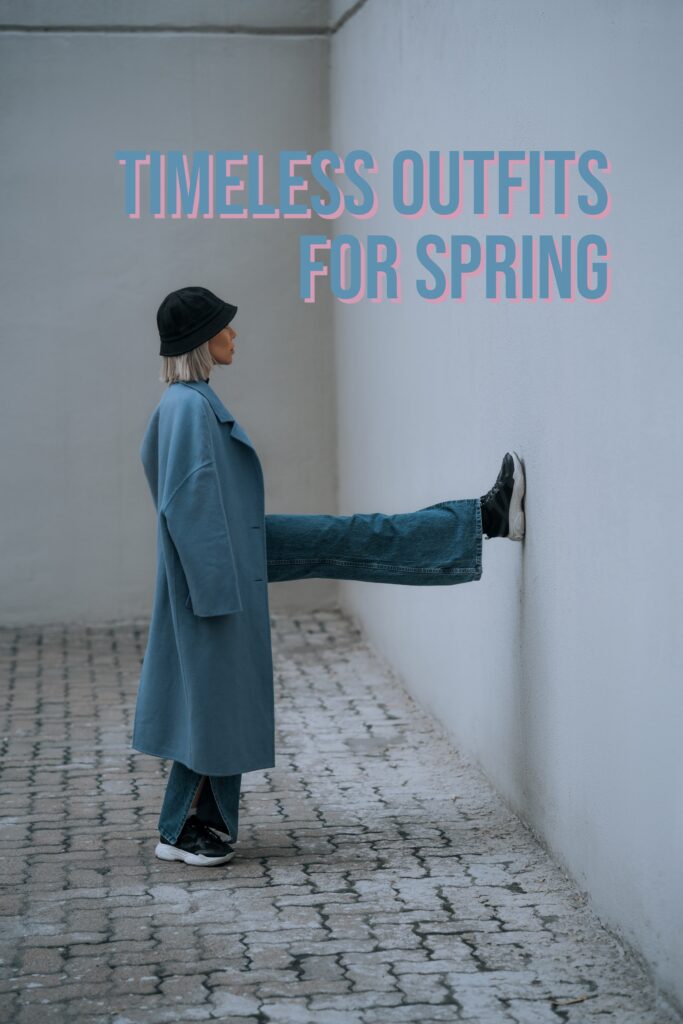 Timeless Outfits Spring 2022
Floral Dress & Denim Jacket
The floral dress is a must for spring with its vibrant and uplifting style. A genius complement, and often used, is the denim jacket. It's something with the casual style of the denim jacket and the sophisticated look of the florals that creates the perfect combination. Give this duo a try this weekend!
Jeans & Leather Jacket
Jeans for spring are fresh indeed, and what's a better wardrobe staple to go with than the leather jacket? The classic leather jacket will frame your outfit perfectly and give your jeans that edge. Add a casual t-shirt for a simple outfit, or go for a preppy top if you want to make it more glam. Also remember that your choice of shoes can make or break the outfit. Sneakers = casual! Pumps = preppy!
Knitted Sweater & Midi Skirt
It's no surprise that my favorite combination of the three is the knitted sweater & midi skirt look. I wear this combination at least once per week. It's the perfect transitional outfit as a warm sweater substitutes as a jacket. I love to work a patterned skirt with a knitted sweater, or a silk skirt. The cozy knitted style brings out the best in the glam skirts.
Folks! Do you have a favorite of these timeless outfits spring 2022? Let's chat in the comments below! Xx