Folks! August has slowly begun and although summer is still going strong and everything, it's definitely time to think about all those summer outfits you haven't worn yet! You know, that dress waiting to be styled with a pair of gorgeous shoes and that summer skirt you bought for this season? Well, time to wear them! Here are three summer outfit ideas: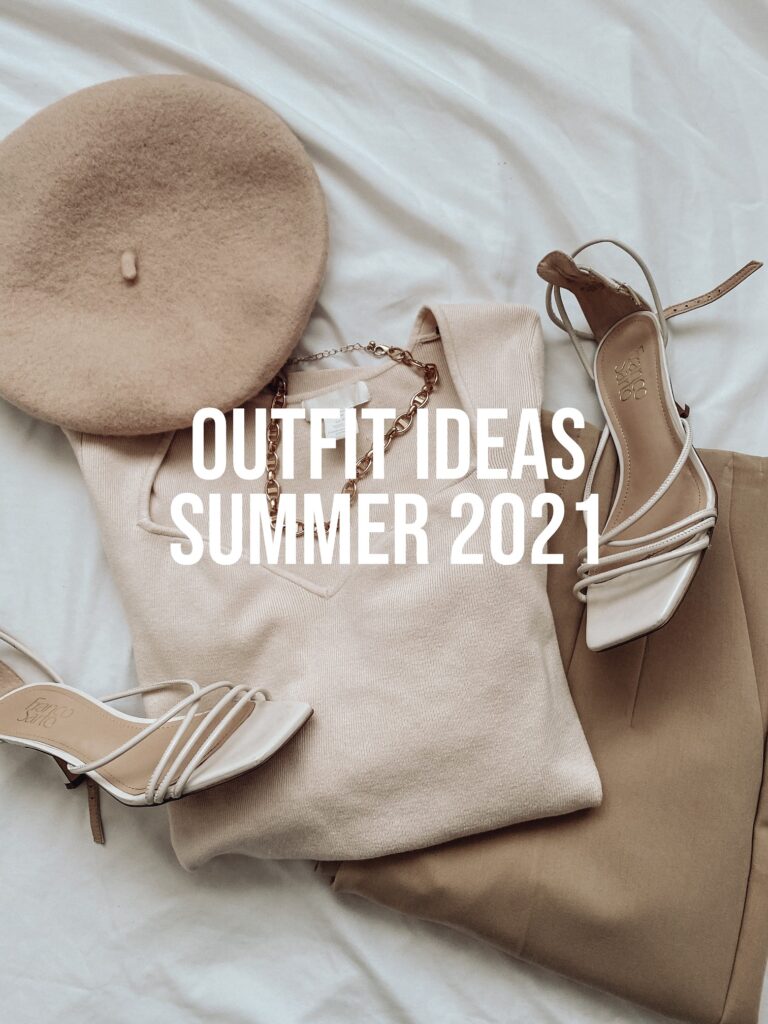 Summer Outfit Ideas 2021
Midi Dress with Chunky Shoes
The midi dress is a major wardrobe staple this summer, especially the style done with thin spagetthi straps and in a linen material. I love to style the midi dress with some chunky shoes, either a pair of platform slippers, gladiator sandals or dad sneakers. The balance of the refined dress and the chunky shoes is perfect for the summer life, as it's wearable, easy to style and a functional go-to look. You can easily add matching bag or some jewellery for a more varied look.
Denim Shorts with Puff Blouse
The denim shorts are also perfect for summer. You can work them casually with a simple white t-shirt or a tank top. One way to make the denim shorts wearable for more glam events is to wear them with a puff blouse. The puff blouse adds a more preppy vibe to the denim shorts, and are always a good idea with some ballerinas! Go for a puff blouse with statement sleeves and a lot of volume.
Colorful Set
I'm a big fan of sets as you all know by now. They're just so damn wearable and easy to style. For summer, going for a colorful set is a must. You can easily make the set interesting by adding different accessories! For instance, perhaps go for white accessories one day and colorful ones the next time. If you don't own a colorful set, now is the time to invest in a wearable one! Also, they're often super comfy to wear at home for a casual day. Or why not for running errands? And hey don't forget, you can also create your own set. Just go for a matching top and a skirt/pants/shorts. Perhaps in the same color, similar prints or materials?
Folks! What are your best summer outfit ideas 2021? Let me know in the comments below! Xx