Folks! Let's continue on the topic of transitional fashion with some outfit ideas. Having a look at how others are combining colors, materials, details and prints is forever a genius source of inspiration. Take the things you like and make it work with what you already own. Here are some outfit ideas for fall 2023: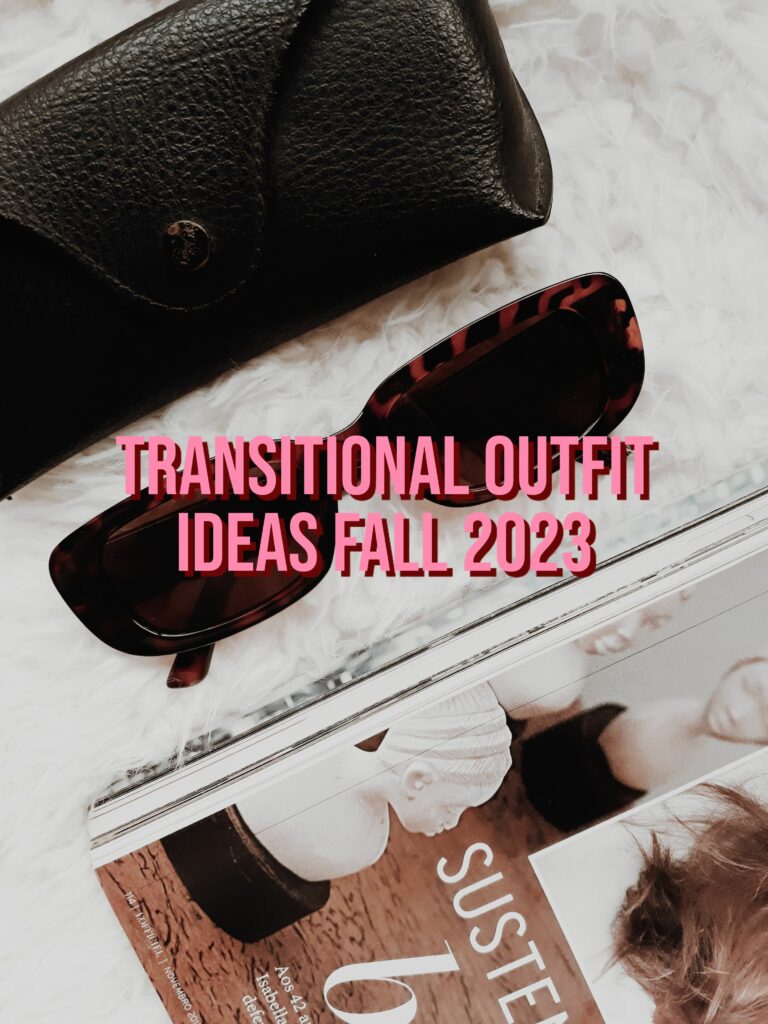 Stylish Outfit Ideas 2023
Jeans With Summer Shoes
This is one of my favorite ways to mix summer and fall! Pairing a pair of jeans with your favorite summer shoe is the perfect example of a transitional outfit, it's popular, and it's easy to do. For instance a pair of mom jeans with kitten heels is a chic way. You could also do sandals or ballerinas, whatever shoe you prefer. A stylish shirt, knitted sweater or simple blouse could all be perfect for the top.
Blazer Over Silk Dress
Keep wearing your summer dresses, but add a blazer for the perfect touch! Especially silky materials are a fun contrast to a blazer. For instance, a silky slip dress with a patterned blazer over? Oh, yes! You could elevate this look further with some chunky sneakers or boots.
Sweater And Bright Patterns
That summer skirt, short or pants you have in a bright pattern? Keep wearing them in September too, but swap the t-shirt for a sweater instead. I love to work with warm summer hues and pastels, although fall is here. Go for a cardigan or sweater in a matching hue, or neutral shade like white or beige.
Folks! Do you have any tips on stylish transitional outfits 2023? Let me know in the comments below! Xx