Kind of continuing on the theme how to look fashionable with simple summer outfits, a stylish idea is to center your attention to the hair. With a stylish hairdo you can make your outfit more interesting instantly. And believe me when I say you don't have to fuss with advanced looks. Just add a nice hair clip and you have the job done. Here are three examples of stylish summer hair styles 2019: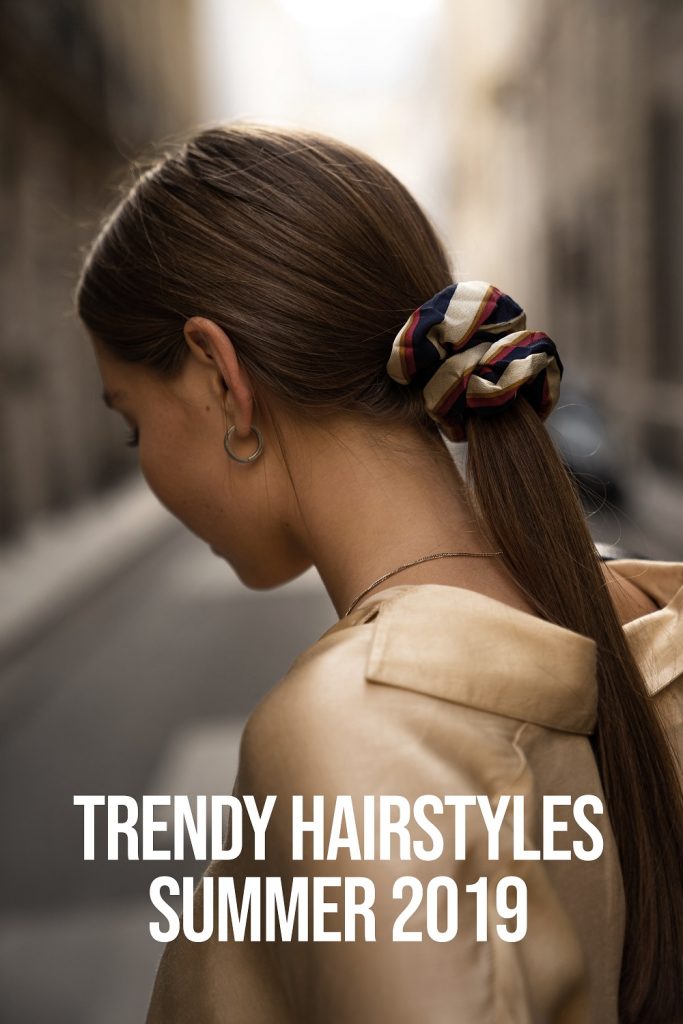 Hairstyles 2019
Low Bun
On really hot summer days, this hairstyle is my favorite! It keeps the hair out of the way and leaves the neck free. I love to keep it classic with my hair mid parted and do a low bun. It can also be stylish to braid the sides and make the bun more messy. It will give it a more bohemian look, which can be fun with floral dresses for summer! Scrunchies are a popular hair accessory this summer and can definitely be done with your low bun. The low bun hairstyle is extra great when done with a high collar clothing piece, or even off shoulder, as it centers the attention to the clothing piece. Also, love the low bun with a pair of statement sunglasses or earrings! 
Hair Accessories
Summer 2019 is all about the hair accessories. From the scarf to the hair clips, there are several ways you can maximize this trend. Hair clips are both functional for keeping the hair in its place but also adds a stylish touch if they're embellished or in a chic color. It's also popular to layer several ones and sort of create a pattern. Another popular hairstyle summer 2019 is the scarf (and also headbands!). The scarf can favorably be tied around your bun or ponytail. Do the headband in a pastel color or beige, for the ultimate trend touch. The scarves add a luxurious touch to your look if you go for one in a silky material. Stylish to pair with gold, lace or pearls! 
Half up, half down
This hairstyle became immensely popular a few years ago and is honestly a perfect one for summer. You get half the hair up, which makes the hairstyle suitable for hot days, but you still have the stylish effect of having the hair free! This hairdo can be done in several ways, but doing the half up style with a bun is probably the most popular one. I'd say it's also stylish to do with a scarf or some braids to make it pop even more! 

Folks! How are you working the hair styles summers 2019? Let me know in the comments! Xx