I love outfit tips as it's such an easy way of creating an outfit, improving an outfit or just your style in general. Fashion tips can indeed be more timeless, but also bound by a specific time period or trend. Although I do put a big emphasis on timeless fashion, sometimes it's nice to turn your attention to a current trend and try something new (or old). Here are three stylish fashion tips right now: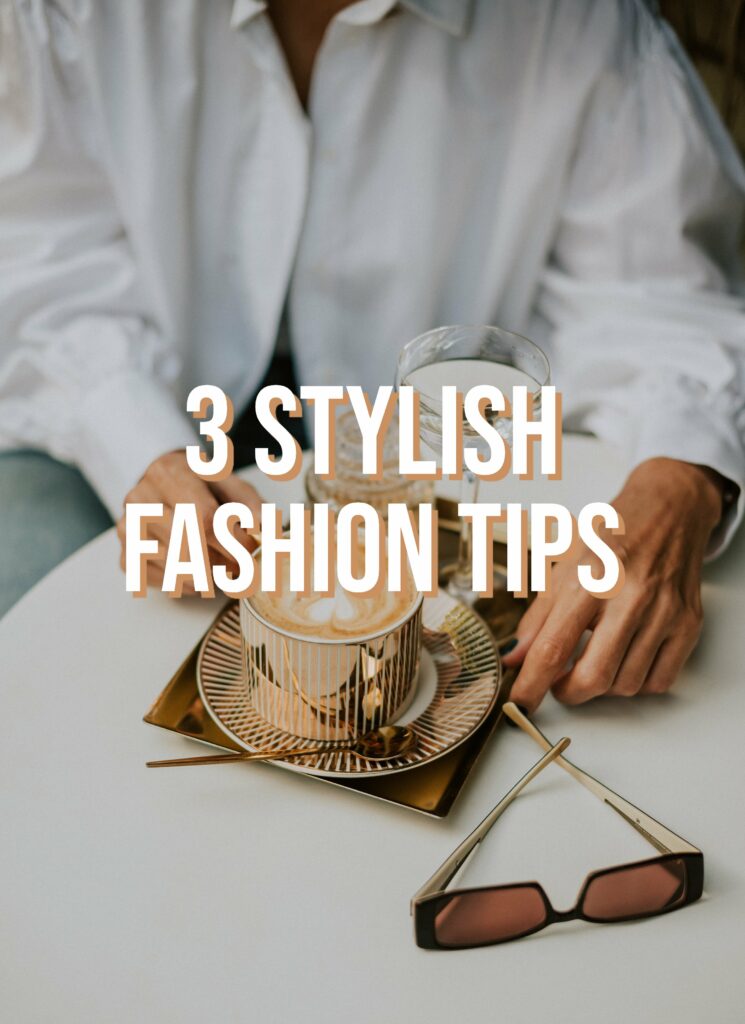 3 Stylish Fashion Tips
Go-to Oversized Shirt
Both the 80s and the 90s had a lot of oversized fashion, and oversized shirts in specific were very popular. The current style of shirt that's popular is more the casual 90s style. It should preferably be white or blue, a bit longer and have that loose fit. This style of shirt is popular to layer over bike shorts. Also going for a fitted dress with the oversized shirt as a jacket over is trendy. For fall, it'll be a go-to look with mom jeans and the shirt loosely tucked in. 
Striped Knitted Sweater
The nr 1 piece for this fall though is probably the knitted sweater with stripes. I'm talking about the style that's very nautical with a distinct collar too. The sweater should be slightly loose and also has that luxurious vibe to it. I think white as the main color and black stripes is the most popular style, but blue stripes works too. Also been seeing a lot of styles done in blue with white stripes. I think the striped knitted sweater is overall an iconic and timeless clothing piece, so I think it's a good investment. It works so well with kind of any color/pattern thanks to the neutral style, and it also has a favorable minimalist style to it which suits a lot of people.
Chunky Sandals
I've talked about the chunky sandals several times before, but here we go again! Not only are the chunky sandals for most part comfortable, they have that effortless statement look. Surely, it's not the most refined and celebrated style, but I love the idea of a minimalist slip dress with a pair of chunky sandals. I also think it can be fun with a pair of shorts for a chic effect, but also with any maxi length! Both a longer dress or skirt will neutralize the chunky style a bit. I think you can go for a casual sandal but also chunky slippers if you prefer.
Folks! What are your thoughts on these three stylish fashion tips? You have a favorite?! Xx