Folks! Let's talk a bit about some useful, stylish, and easy styling hacks for summer. I mean, all of them are already well-known, but if you have yet to master one of them; here's your sign that you should implement this hack/routine asap. Here's your way to the most fashionable summer: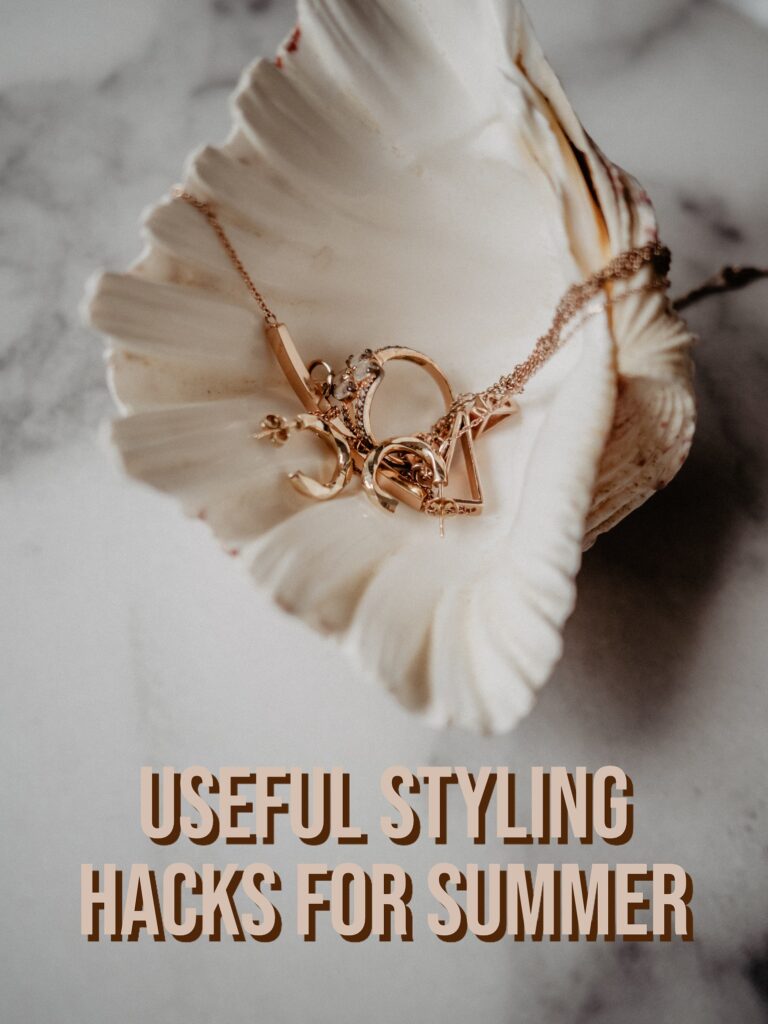 Styling Hacks For Summer
Stylish Detail
Wondering how to stay warm for those early summer nights? Well, you don't necessarily need to bring a big bag to store your chunky jacket or sweater, you can let them be a part of the outfit. Don't put on your jacket the traditional way, but put it over your shoulders. It'll frame your outfit perfectly and also embody that "effortlessly chic" look. If you think it sounds too annoying, go for a sweater or cardigan instead and make a knot of the sleeves in the front. That way you'll be able to move your arms more freely and still have a chic outfit. You can also wrap your sweater/cardigan around your waist for a more defining silhouette.
Always Shorts Under
When I started wearing bike shorts under my dresses, the game changed. Before I used to wear skin colored skirt to avoid any see-through issues of the dress, but fitted shorts is an extra level of security. I don't know how many times they've saved me on windy days or sitting down in a short and voluminous dress. Now it doesn't matter if it's a short dress or midi one, I love to go for bike shorts under. Ofc, this only works if the dress is not fitted!
Invest In the Right Underwear
If you don't own a bra and underwear in a color close to your skin tone, how do you even survive? I mean, it's the obvious choice for underwear when it comes to bright, semi-transparent, and questionable dresses/tops/skirts. Especially summer clothes have a tendency to be a bit transparent, so be sure to choose the right kind of underwear and invest in a matching underskirt or shorts for extra comfort. Yes, it's time to be an adult in fashion too.
Folks! What are your best hacks for summer? Let me know in the comments below! Xx