Folks, it's May so I still feel that there is room for spring posts. Right?!  Anyways, I thought we'd talk about 3 signs of spring fashion! If you have yet to embrace the spring life fashion fully, hopefully this post will help you even further!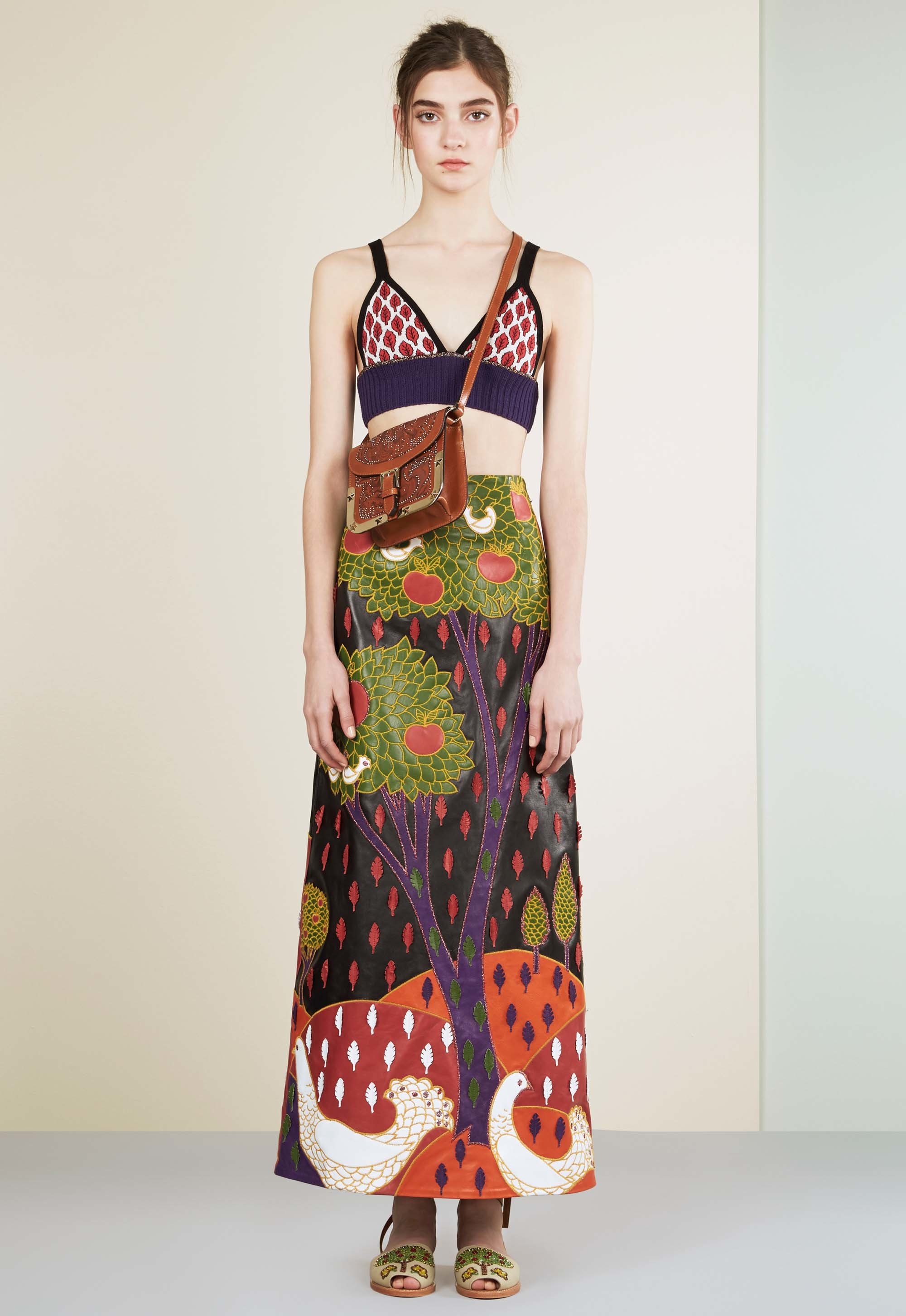 Courtsey of Valentino (Resort 2017)
Mixing Prints
Okey, fine, perhaps that the first step of spring fashion is to wear print to begin with. Add the stripes, the flowers and animal prints. It's something with spring fashion and its clothes that are often more favorable for prints. I think one of the reasons might be that prints inevitably are creative and artsy, which adds a layer of playfulness. Spring is often a period of optimism, sun and warm feelings. Something that goes hand in hand with the playful side of prints. Embrace spring? Embrace a print!
The next step is to mix them with one another to get an even more fun contrast. Read this post for some inspiration or this post on how to wear stripes. There are so many specific print combinations that are specifically fun to do, and I've talked about them before, but some of my favorites are: stripes & florals, stripes & leo, florals & florals, snake print & stripes. Read this post to grasp the basis of print mixing.
Show some skin
When I say that showing some skin can be a sign of spring, I mean that the clothes we wear are often cropped, off shoulder or midi. Clothing pieces like midi skirts, culottes, crop tops, off shoulder dresses/tops, midi dresses are all a sign that spring is here. Of course one can work them during the winter months too, but they are inevitably more practical to wear for spring/summer with warmer temperatures. So if you have yet to feel that spring/summer vibe, head for pieces that are breezy and light. Why not an off the shoulder top? Or some statement sleeves in a fun cut?
Mixing Colors
The same principle of prints being suitable for the spring life, as it's playful, same goes for colors. I'm not talking dove colors, but bright pastels and popping shades that are energetic and lively. Combining colors gives an even better effect as they brings out the best of one another. If you're uncertain about what shades goes together, the first step is to dare to mix colors. There's no combination in the world that is a complete no-no. Even though we all have our color combinations we avoid to match, a lot of them can be saved. So don't be afraid to mix and try different shades.
The second thing, if you're still uncertain, is to know some foolproof color combinations. Mixing colors within the same shade works perfectly. For instance, different shades of blue as dove blue and navy works perfectly. Warm colors as red, orange, yellow and pink are often foolproof to mix too. Read this post for more ideas.
Folks! What are your ultimate signs of spring fashion? A print? A color? Xx
Did you like this post? Hit the share buttons below!