There are mainly three decades that are influencing the fashion right now. These decades are the 70s, 80s and 90s. If you haven't tried them already (which you've probably already have, perhaps without knowing it), here are three simple ideas from each decade: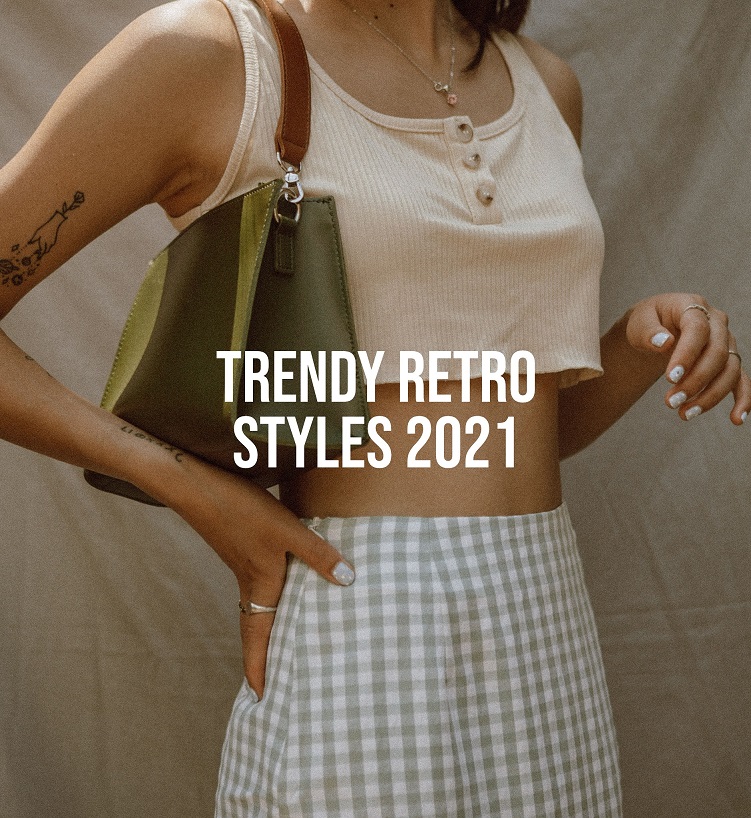 Retro Styles 2021
70s: The Paisley Pattern
The paisley pattern is a classic one! It has that calm, peaceful, vibe to it; yet it always adds some movement and life to any outfit. I love the idea of going for a paisley shirt or dress for a playful look. If you want to play it more casual, add a paisley scarf to your bag or why not around your neck? The paisley pattern is often done in more earthy colors, so style accordingly!
80s: The Statement Blazer
The blazer is always a good idea. Especially the fitted, timeless, blazers are a wardrobe staple to rely on. However, if you want to mix it up a bit, I suggest you go for a more statement blazer. It doesn't have to be the crazily oversized blazer, but it can be one with some slightly enhanced shoulders or a blazer in a bold color or even print. Find out what works for you! 
90s: The Slip Dress
The slip dress is honestly one of the best trends of the 90s if you ask me. I love the minimalist style, the thin straps and the often silky material. I think a simple black slip dress can be styled in so many ways: layered over a t-shirt, under a shirt or with a crop top. You can of course also go for a colorful one if it suits you better. Read more about the slip dress here. 
Folks! What are your thoughts on these retro styles 2021? Let me know in the comments below! Xx