Gosh folks, I know! It's way too early to talk about the fall fashion but I can't but help to do a sneak-peak at least. I mean, as much as I want summer to stay, it's important to have things to look forward to (like fashionable fall fashion!!). Here are three stylish pre-fall 2018 looks:
Pre-Fall 2018 Looks
Prabal Gurung
Ugh, if you thought you'd be able to skip my nonsense about monochromatic looks – you're absolutely wrong. This blue look of madness from Prabal Gurung is everything I look for in a fall outfit 2018. I love the cold color scale, yet the contrasting shades of blue. The layering of the turtleneck, sweater and the asymmetrical skirt creates a cozy and casual vibe. As the silhouette is rather neat, it works to add the boots as it doesn't make the outfit look too heavy. Also, note how the different textures of the outfit melts together – ahhh, lovely!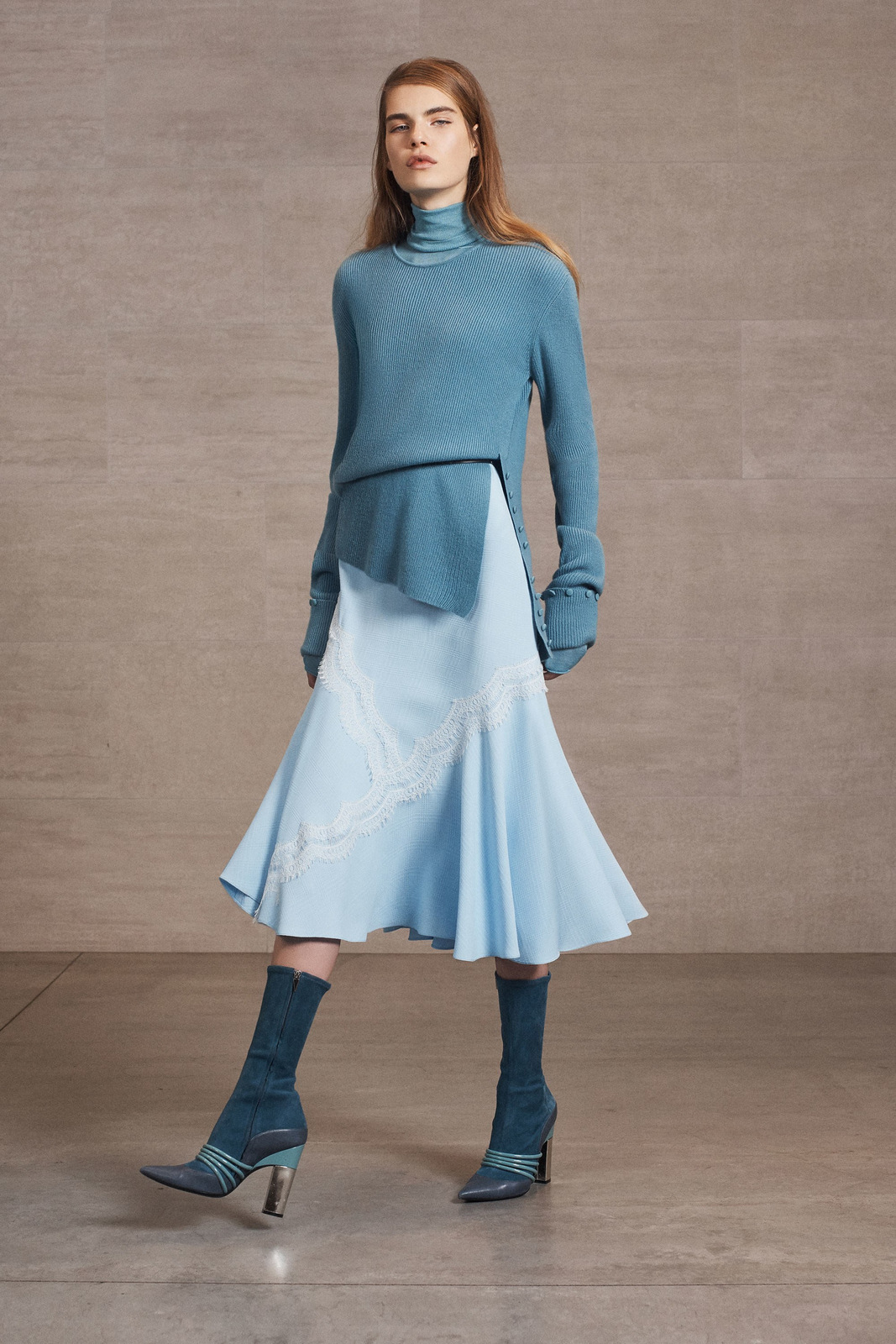 Courtsey of Prabal Gurgung | Pre-Fall 2018
Off-White
I don't know if the look itself is that good, but the vibe it creates certainly is! I love the office style this look embodies and I think it shows how well houndstooth works for fall in the office context. The choice of going for a wide pair of pants adds a nice level of drama to the outfit and the pointy shoes are as fierce as they can get. I don't know what the scarf (?) is doing, but let's leave it alone for the sake of it! Instead, focus of how well the defined shirt, with the hint of the collar, frames the outfit nicely. This outfit kind of has a 80s vibe to it though, doesn't it? Love the contemporary style of it, regardless.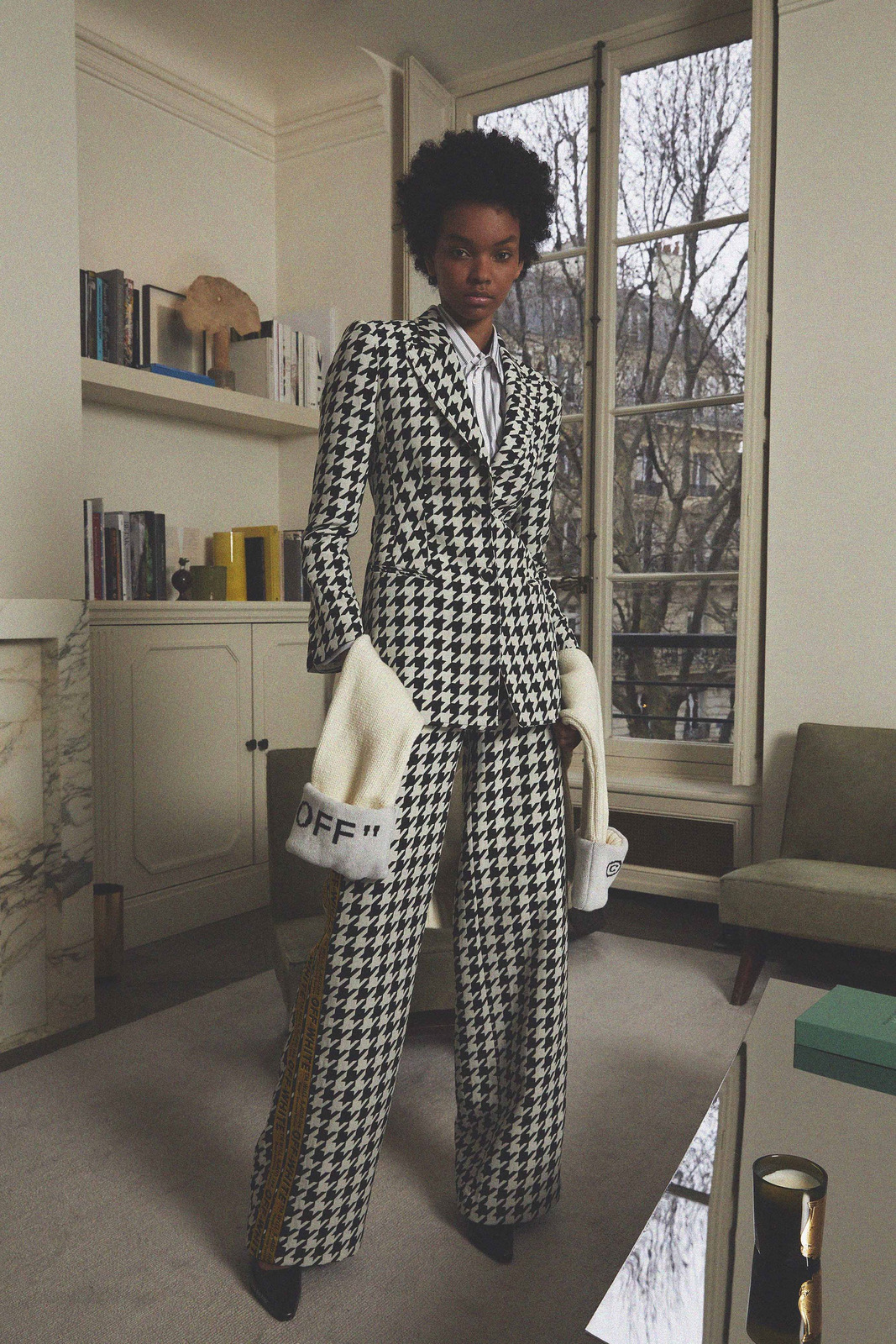 Courtsey of Off-White | Pre-Fall 2018
Alexander McQueen
Oh McQueen, what are you doing to my fashion heart? If you're truly a nerdy fan of TFF you know that I have a soft spot for delicate dresses paired with statement boots. It's just such a striking balance of soft and edgy, subtle and bold. This look from Alexander McQueen is without a doubt one of the best looks I've seen from the Pre-Fall 2018 cataloge. It's something with the gorgeous pattern of the midi dress, the cut-outs and the fall of the fabric. This with an edgy and contemporary pair of shoes gives that "chic without trying"-effect. It feels like an homage to the modern fashion history….or something. I want to live in this creation!
Folks! Which one of these pre-fall 2018 looks is your favorite? Let's chat in the comments! Xx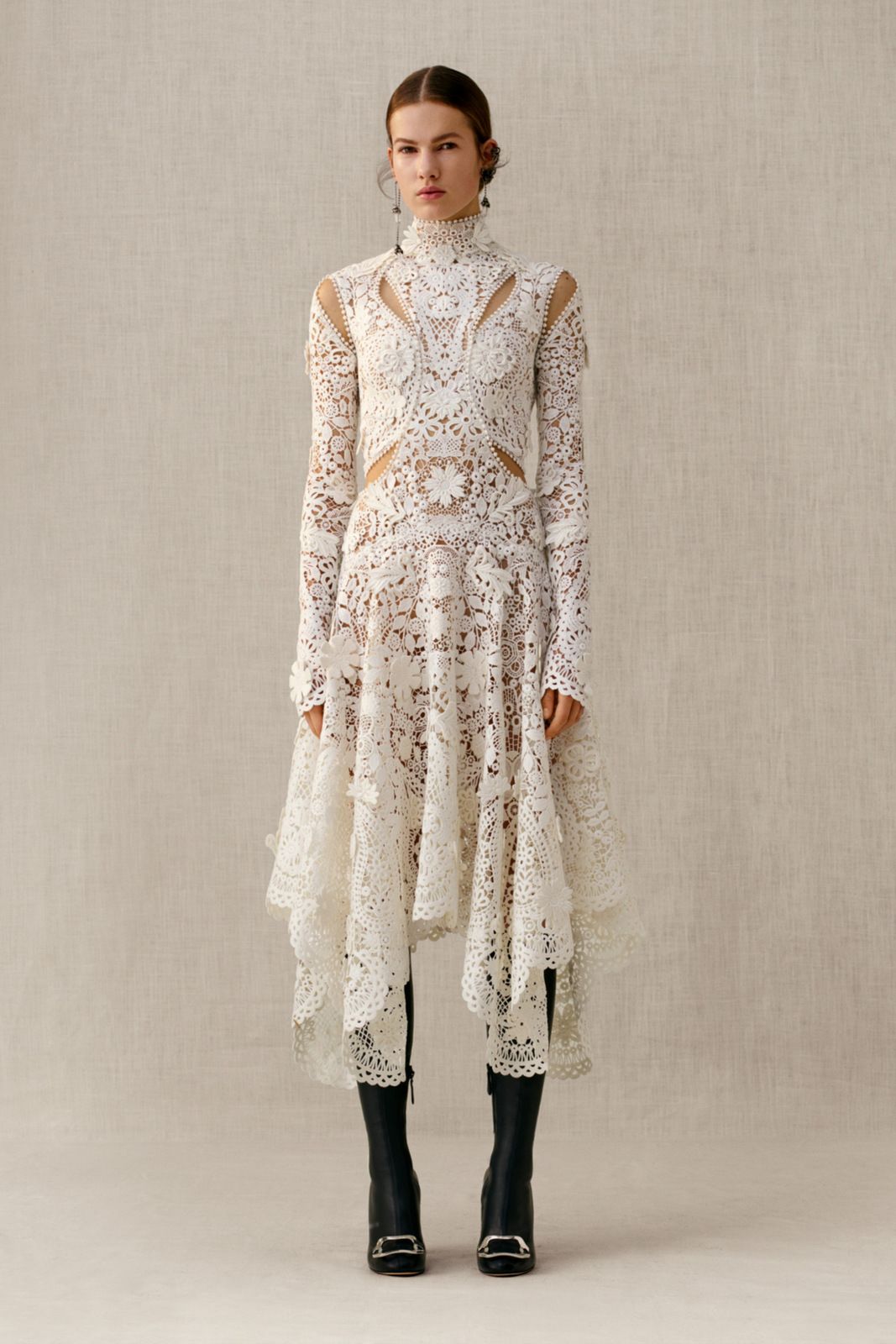 Courtsey of Alexander McQueen | Pre-Fall 2018