So how about some outfit ideas fall 2021? I feel like it's been quite some time since I last shared some outfit ideas, but what's a better time to do it than now? Get some more styling inspiration from this hashtag. Here are some outfit ideas fall 2021: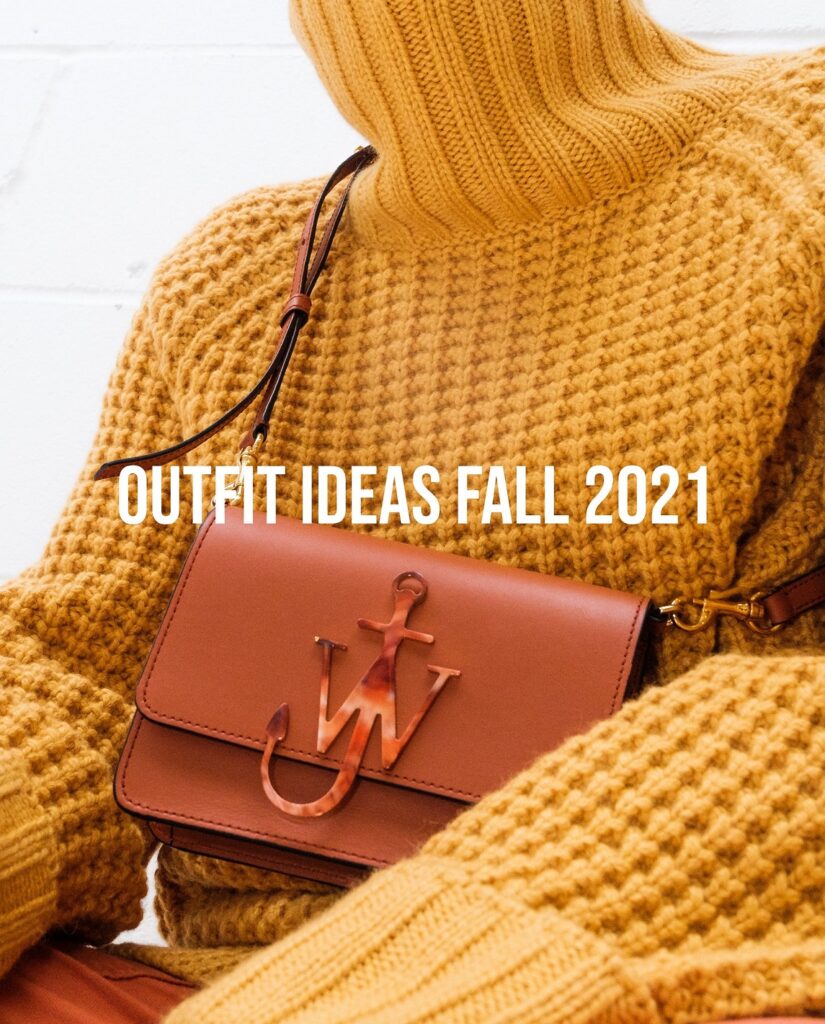 Outfit Ideas Fall 2021
Knitted Dress & Statement Shoes
So if you own a knitted dress, you have to try it with some statement shoes. This works really well if the knitted dress is either knee-length or below. Go for either some chunky sneakers, some edgy boots or why not OTK boots for a nice touch? Doesn't really matter how you mix, just go for whatever works with your clothes and shoes. If you want to go warmer with this outfit, go for a coat/jacket in the same or similar shade as the knitted dress.
Loose Jeans & Knitted Cardigan
If you want to try a more wearable version of the 90s fashion, I say you should go for jeans and cardigan combination. Choose a pair of jeans that are a bit more loose, such as the mom jeans, the boyfriend jeans or some flared jeans. For a cozy fall look, add a knitted cardigan. If it's chunky it can be nice to button it and tuck it in. If your cardigan is a bit more fitted, you can go for a tucked in look too, and perhaps add a matching belt. For a more casual look, add a simple t-shirt or a top that matched the color of the cardigan. 
Puffer Jacket & Fitted Pants/Leggings
A cozy fall look is to work the puffer jacket with some fitted pants/leggings. It's quite chic with the balance of the voluminous jacket and some fitted pants. Like a cropped A-line silhouette. Go for a matching color of shoes/pants for an elongating look, or why not add some heels? You can easily make this look more sport by going for a hoodie under your puffer jacket.
Folks! Do you have a favorite of these outfit ideas fall 2021? Let me know in the comments below! Xx