Well I'm definitely not a makeup expert, but the makeup vibe for fall 2020 feels pretty much the same as the makeup for summer. I'm talking a simple eyeliner, bushy eyebrows, long lashes and that rosy, tanned, look! Let's break it down with some makeup ideas fall 2020: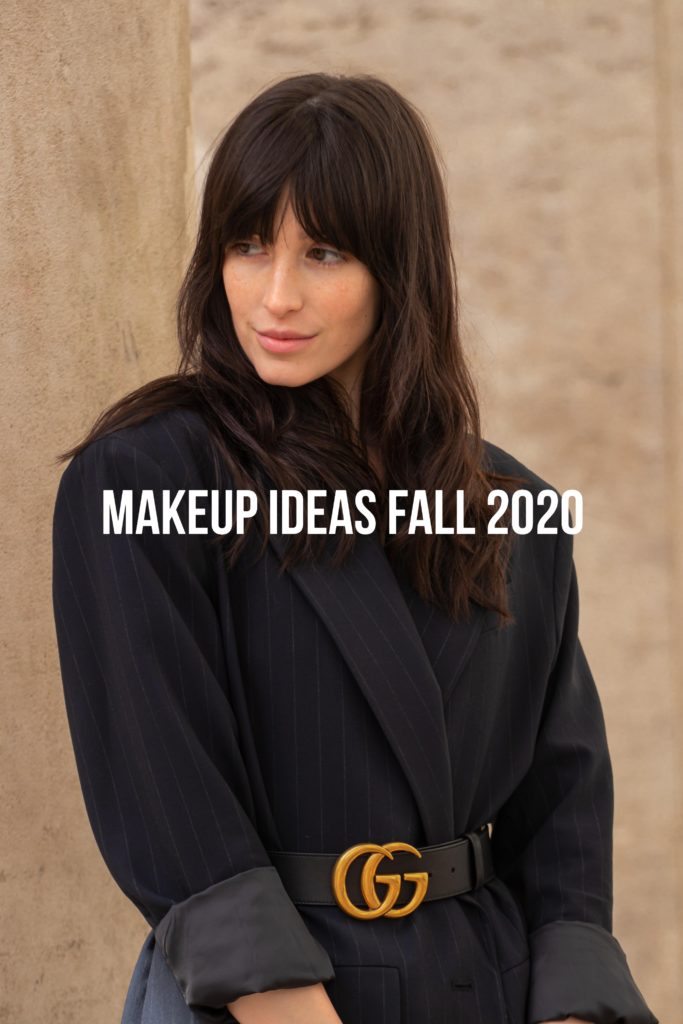 Makeup Ideas Fall 2020
Long Lashes
Although lashes are always an important part of makeup, I feel like this is the first season in a long time they're in full centre. For fall 2020 the lashes should be long, easy and have that natural look. This means that you shouldn't make them long by only applying tons of mascara, but to start with an eyelash curler! When applying mascara, start at the root and slowly work your way up. You can also do your eyeliner like a cat eye to give that extra length.
Brushed Brows
As for the brows, the Instagram brows have kind of been replaced with more bushy, brushed up brows. I say yes to this trend! Or maybe not fully brushed up, but yes to a more natural look. This can be done by brushing your eyebrows slightly up and do small strokes with an eyebrow pencil to give the illusion of thicker eyebrows. Set them with an eyebrow gel or hairspray!
Sunny Cheeks
So blushy or peachy cheeks have been trending for the past year. This fall they should still be done, but more like you've spent some time in the sun. This means that you should blend it well with a bronzer. Also applying some blush on your nose, just a tiny bit where the sun hits, will give you that sun kissed look.
Folks! What's your favorite of these makeup ideas fall 2020? Let me know in the comments below! Xx