So how about some makeup inspo for summer? Well, I know the makeup life during summer is not the best one. Hot temperatures and a lot of time in the sun paves way for a messy, sweaty makeup. That's why it's much easier to let the skin and face rest during summer. But there are of course simple makeup looks that are summer-friendly, like the ones listed below. Here's three gorgeous makeup looks summer 2020: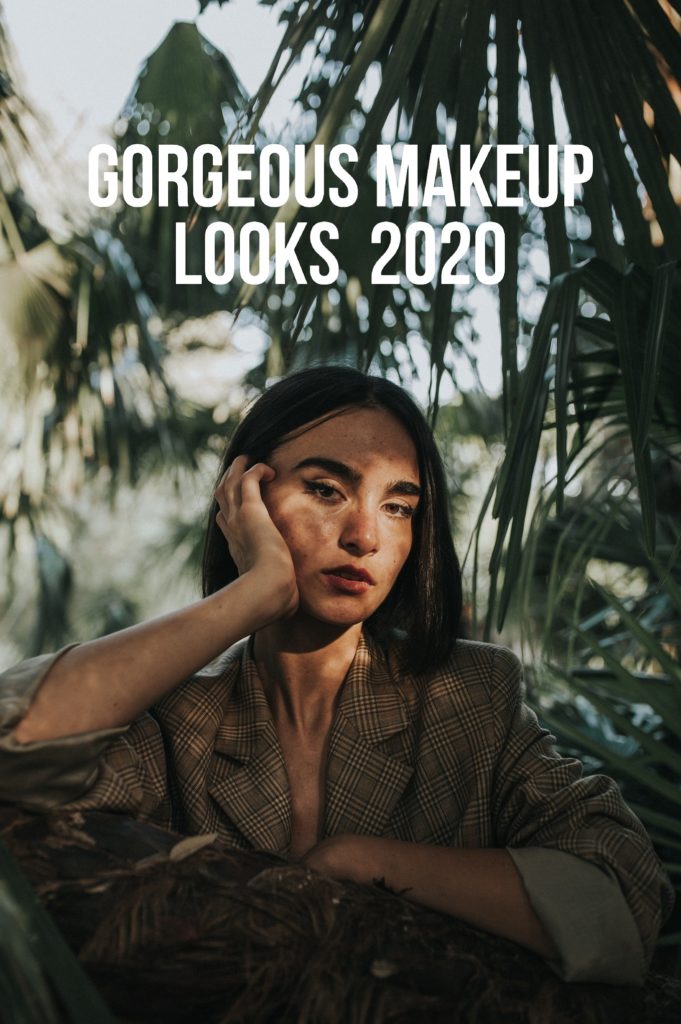 Makeup Looks Summer 2020
Peachy Eyelids
I've talked about the peachy makeup trend on numerous occasions. It's such a simple way of adding some life to your face without going crazy. The peachy makeup trend works for the lips, the cheeks and even the eyelids. The makeup look below is a chic example of how you can do the peachy eyelids the summer! Keep your base light and fresh, define your eyebrows and put some peach eyeshadow on your lids. It's quite trendy to go for only one color, but you can shade a bit with a lighter and a darker color!
Soft Smokey
The smokey eye is a timeless makeup look. For summer though, it's not always a good idea to go for a full makeup look. But how about going for a soft smokey look? Going for a dark grey instead of black will definitely ease the look, also not going too hard with the eyeliner will help creating a soft hue. Love that there's a vague hint of metallic in the eyeshadow, creating a more glam impression. When choosing lipstick, choose a color close to your own in order to avoid a messy makeup look.
Matching Lips & Nails
Well, long time readers of The Fashion Folks knows that my favorite makeup look ever is matching lips and nails. It's just such a cute way of going more colorful and keeping the outfit nice and cohesive. Love this clean look below. Gorgeous with the bright shade of red, working both for nails and lips. Let's not forget the lipliner this summer either, it creates such a forceful, shaped look. Also, gorgeous to keep the base light and dewy. Would probably work with some soft pink hues on the cheeks, but I like it this way too!
Folks! What are your thoughts on these makeup looks summer 2020? Let me know in the comments below! Xx