Folks! It's been awhile since I last talked about color combinations? Or well, not too long ago, but long enough for it to be relevant with a new article. And an article that's all about some gorgeous holiday color combinations 2021!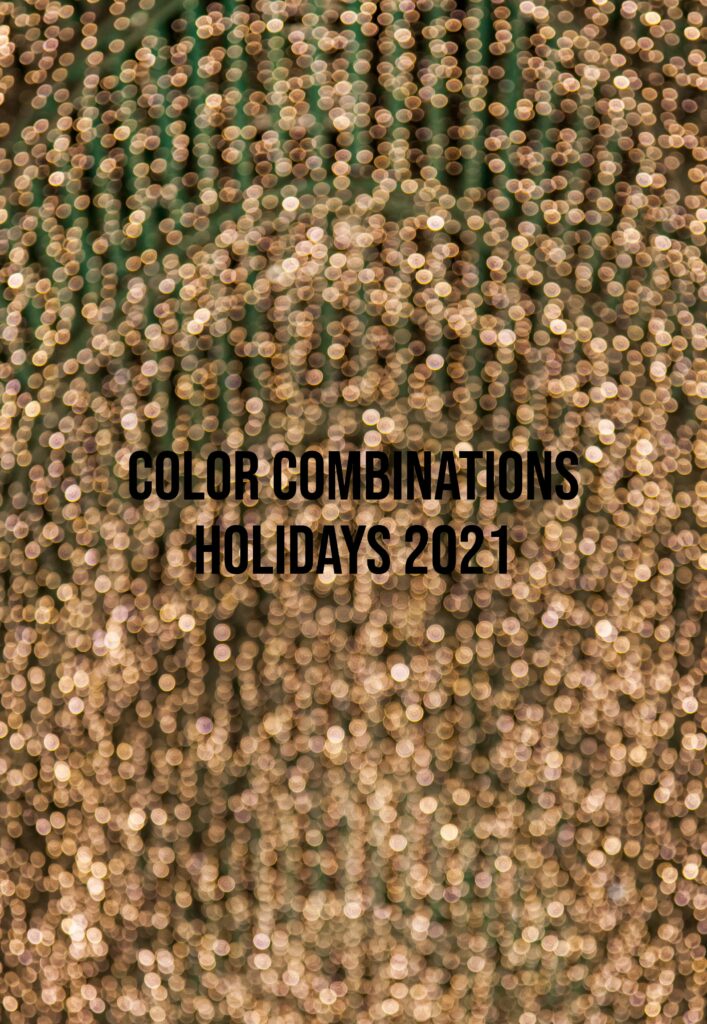 Color Combinations 2021
Navy Blue & Silver
I've talked about this combination before, but it's such a classic that it deserves to be mentioned again. The dark blue and silver combination is a gorgeous one for the holidays, as it displays a very mature and sophisticated look. You can work this however it suits you, but I like the idea of navy blue as the main color and silver as the highlighting color.
Green & Gold
Another festive classic is, of course, green and gold. I like the idea of going for a darker green, such as forest green or emerald green, and wearing gold accessories/and or jewellery. The depth of green with the shine of gold is a very luxe combination, so you'll definitely embody the holiday spirit. You can also go for a green dress and some gold nails for a simple look.
Brown & Copper
If silver or gold isn't your melody, you can always go for a copper shade! Copper has a lovely intensity to it, and undoubtedly has a festive vibe. I love to see brown and copper i combination as the brown works as a blank canvas to copper. Gorgeous to go for copper details and wear brown as the main color.
Folks! Do you have a favorite of these holiday color combinations 2021? Let me know in the comments below! Xx