Folks! How about kicking off this weekend with some fun color combinations spring 2022? When you want to wear more colors, but don't know where to start, it's a brilliant idea to rely on some already established combinations. So if you don't know how to work your pastel yellow this spring, have a look below.  Find more ideas on matching colors here.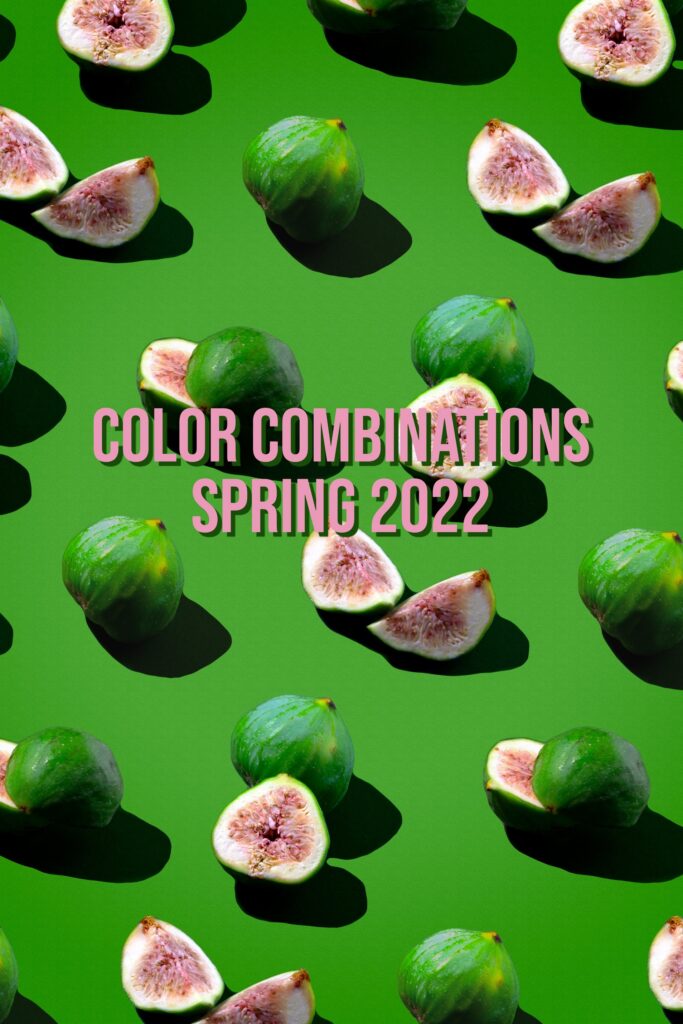 Color Combinations Spring 2022
Mint Green & Orange
A lovely combination is to pair mint green with orange. The sweet style of the green will perfectly balance the energetic style of orange. I think this duo works the best when mint green is the dominating color and orange is secondary, but work with whatever you got. You can also add some white for an even more neutral appearance.
Lavender & Baby Yellow
If you still feel like embracing the colorful vibe of Easter, I definitely think you should go for lavender and baby yellow. These two pastels together are cute and definitely an embodiment of spring. Orange can be a good third color, as well as grey or white.
Hot Pink & Emerald Green
Hot pink is a fun 90s color and ever so chic this year. I think it works great with other intense shades such as red or orange, but also navy blue and beige. I do prefer hot pink with an emerald green however, the calmness of the green brings out the best of the pink. Definitely wort a try!
Folks! Do you have a favorite of these color combinations spring 2022? Let's chat in the comments below! Xx