The classic fall colors are absolutely gorgeous! They're the perfect energy boost to fall fashion, and at the same time they elevate your outfit. Of course, we have the typical forest green, navy blue, wine red etc, but in this article I'd like to highlight three specific fall colors 2022: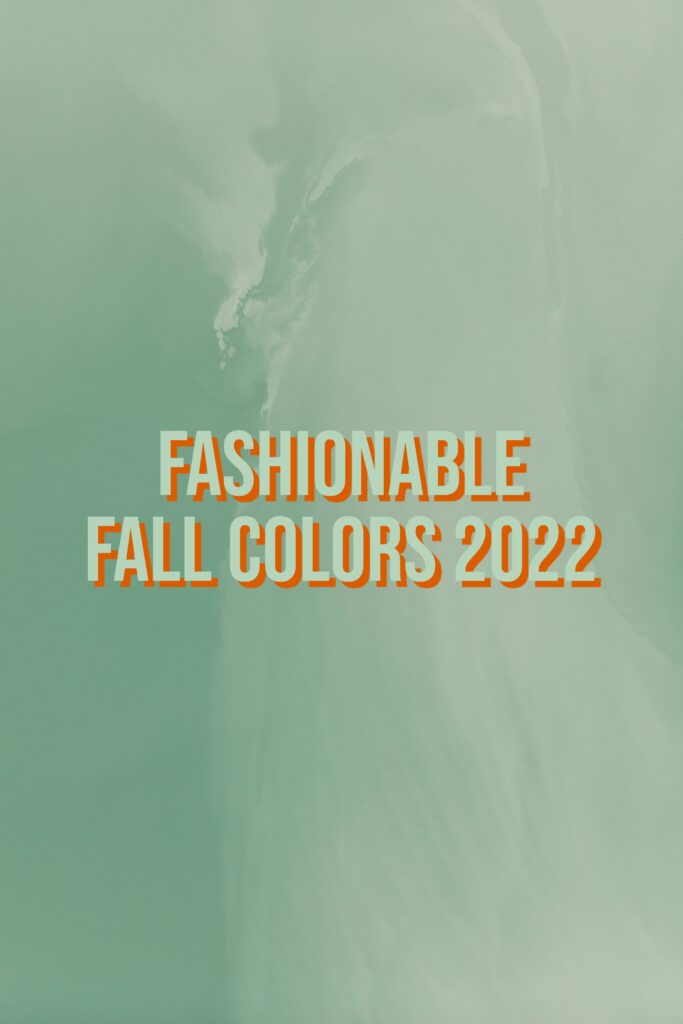 Fall Colors 2022
Sage Green
Sage green is such a pretty color. It's a perfect alternative to anyone who loves a good beige, but wants to go a bit more colorful. As sage green is a warm color, it's a perfect match with other warm hues such as apple red, burning orange, beige and a warm brown. I also think sage green is gorgeous with brighter hues such as warm baby pink, lavender or baby yellow.
Burnt Orange
I love a good orange. I mean, orange is universally flattering (believe it or not), and you just have to find a good shade of orange that suits you. A burnt orange is a bit more vivid and towards red, but still with the energy of orange. This specific hue is superb with brown, beige, navy blue, emerald green, red and yellow. In other words, many of the popular fall colors are superb with this hue. 
Oxblood Red
If you think a burning orange is too dull, go for an oxblood red. Much alike the previous color, an oxblood red is a spicier version of the normal red. I do think it works really well similar colors of burnt orange, but I'd swap yellow with pink instead. Also, the oxblood red is a superb friend to anything white. Like, a white knitted dress with a gorgeous oxblood red lipstick.
Folks! What are your thoughts on these fall colors 2022? Let me know in the comments below! Xx