It's easy to forget the fashion basics when we're surrounded with new trends. But honestly, getting back to the basics is sometimes the best thing to do. In fact, relying on timeless clothing piece is what will define your wardrobe as sustainable. When it comes to the timeless staples, there are some classic styling tips that never get boring. They just work year after year, no matter the specific pieces. Here are three classic styling tips: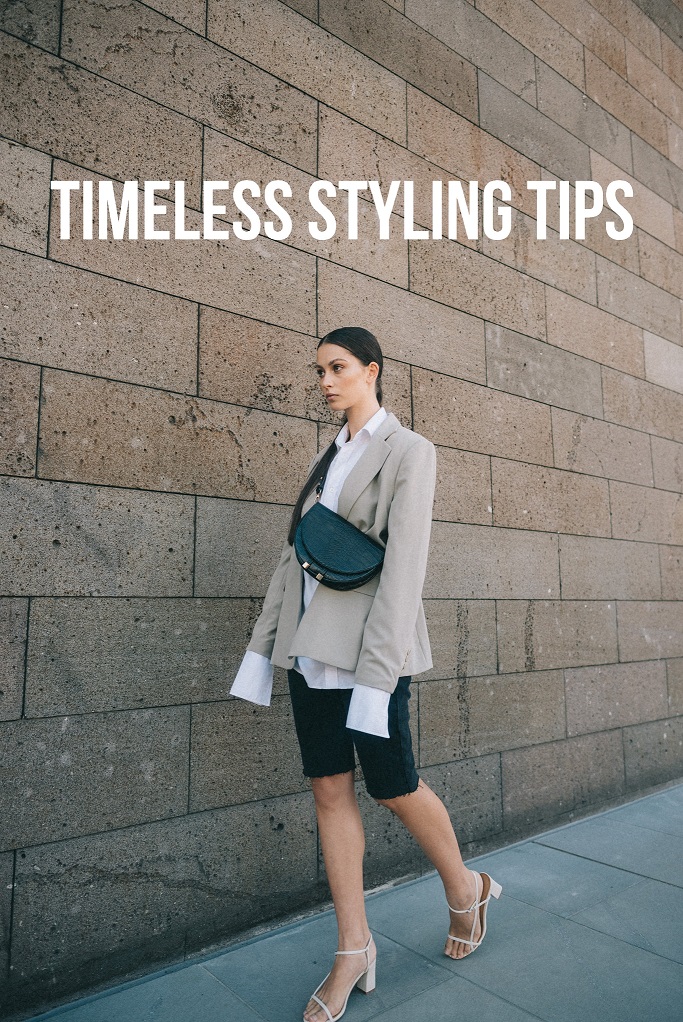 Classic Styling Tips
Stripes With Florals
One of the first styling rules I learned is the pairing of stripes and florals! I've been talking about this print mix on numerous occasions, simply because it's an easy way of creating an interesting and energetic outfit. The geometric style of the stripes harmonizes with the irregular shapes of the florals. This combination works with whatever striped/floral clothing pieces you have. A floral dress with a striped bag is one idea. A floral skirt with a striped top is another! Use your imagination with this one, the outcome is kind of foolproof. Learn more about mixing prints here. 
Leopard With Beige
Another classic styling tips is working leopard with beige. The animal pattern is indeed a timeless one and is unexpectedly good when it comes to pairing with other colors. Red, turquoise, coral and navy blue are just some examples of stylish colors. Perhaps the most classic way of working the leopard pattern though is pairing it with beige. It will keep the color scale more classic and at the same time enhance the beige hues in the leo pattern. Brown, orange and copper are other colors that enhances the mood of the leopard style. The leo style is really trendy right now, so don't forget to check out this article too. 
Pastels With More Pastels
Another classic styling tips is to work the pastels with more pastels. Sometimes, you just gotta let things be whatever they are and pastels are sweet, sugary and a bit preppy. Keeping them true to their nature by pairing pastels with more pastels is definitely a good way to work the color. They all sort of go with each other too, so pick out your two favorite pastels and work them together. You can add some denim to make the look more casual, or why not a pair of sneakers or a leather jacket? As for summer though, don't be afraid to embrace that sweet tooth all the way!
Folks! What are your classic styling tips 2020? Let me know in the comments below! Xx