Folks! How about some beauty hacks fall 2021? Nothing too complicated or serious, but some simple things that will improve your beauty game this fall. Find more beauty articles here.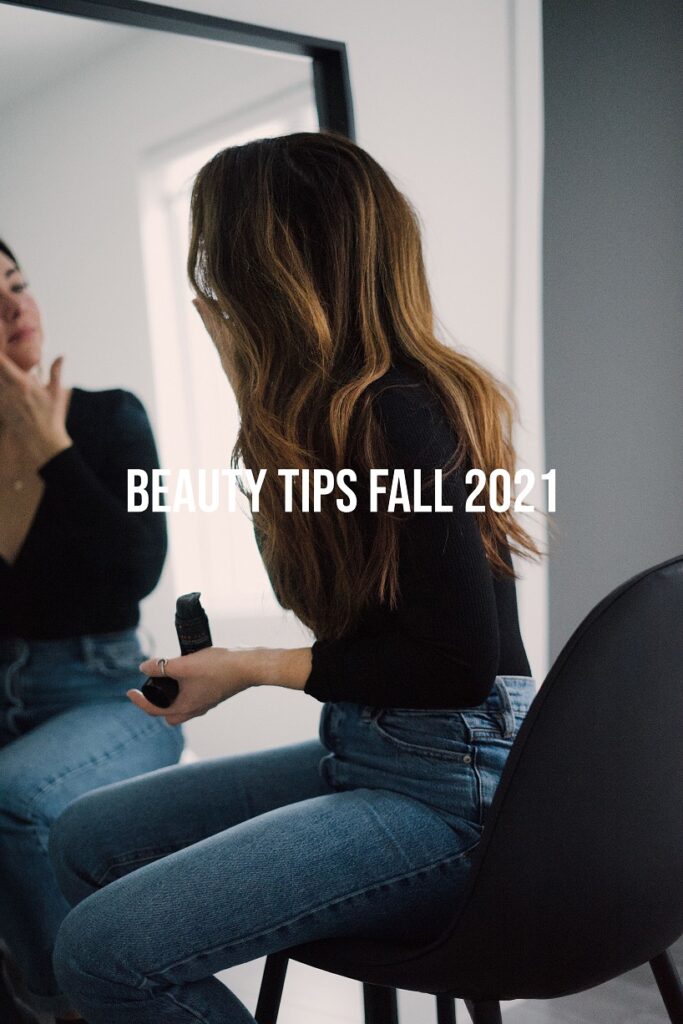 Beauty Hacks Fall 2021
Hair up
My hair is long and the only way to avoid a complete mess whenever I'm out is to put it up. Either in a chic bun or in a ponytail, and when I arrive to the destination, I let it out again. Sometimes I also do a loose braid and tuck it in under my coat/scarf. This will avoid messy and tangled hair. Also, sometimes with heavy layers it's nice to have your hair away from the face. One less thing too look at.
Bold Lipstick
Maybe lipstick and windy days are a bad combination, but if you put your hair up, you can definitely go for a bold lipstick. Even better if you also match your lipstick with your clothes. Such as a dark red with a bright pink coat/sweater. Or why not an orange lipstick with anything blue or green? Such a gorgeous duo.
Stylish Nails
Also! Don't forget to pay attention to your nails. A bright nail polish will definitely be a fun touch to your outfit and also put you in a better mood. Seriously. A neon pink will add that energetic vibe and a mint green can be cool with the fall colors. I'm also a big fan of working dark red and plum for fall, it's such a mood no?
Folks! What are your best beauty hacks fall 2021? Let me know in the comments below! Xx