Christmas is about giving and receiving, right? From all loved I've received from you this past year, I thought I'd do a fun 2017 post as an early Christmas gift (gotta keep the Christmas week theme going, lol). So here is 2017 in preview: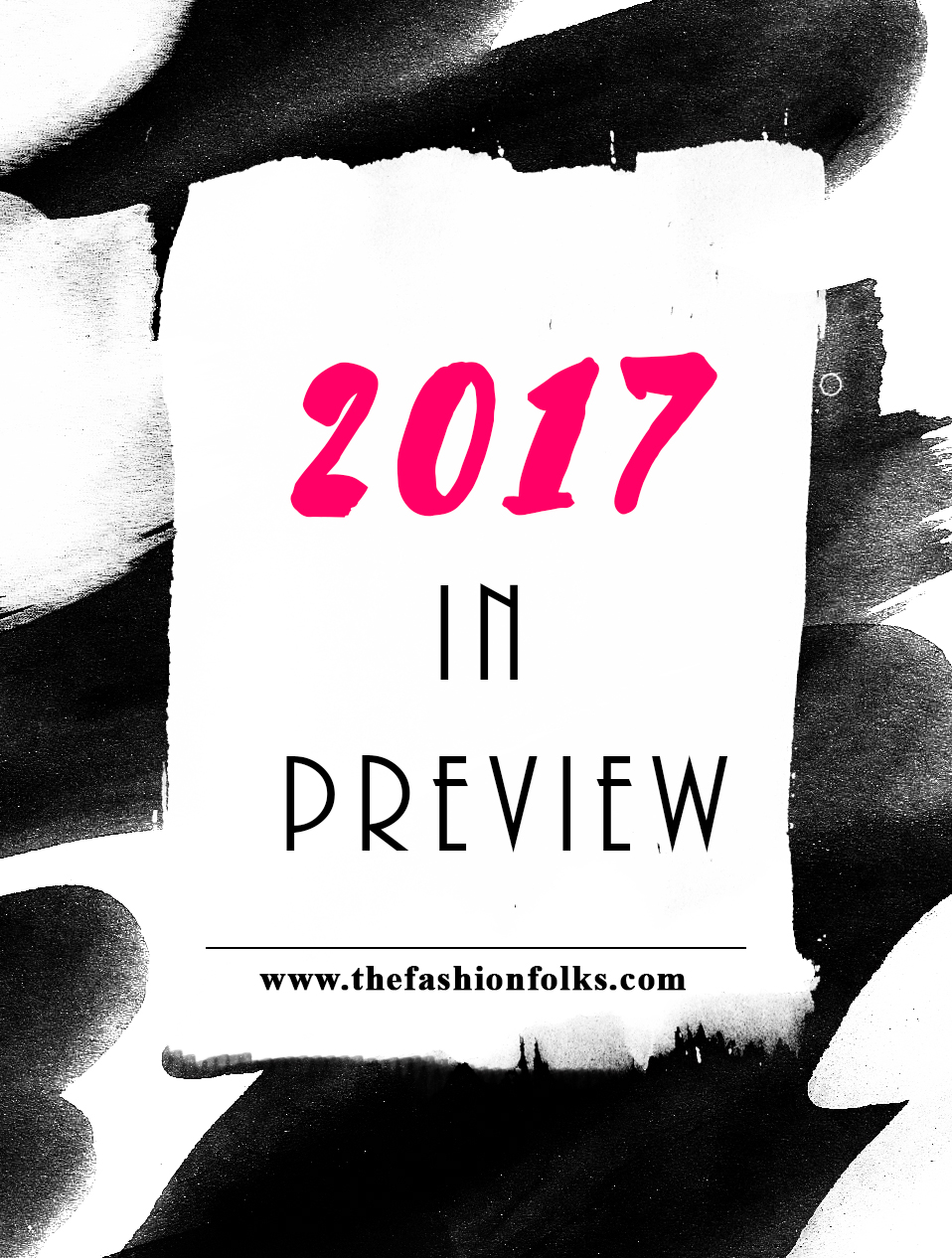 What we will be wearing…
Here's the full preview post on fashion trends 2017. I, of course, still stand by all trends I mentioned. There will be a lot of stripes, floral prints, colorful clothes, 1980s fashion and tees with text! Except those, neon (more 1980s fashion that is) will make a comeback and ruffles will continue from the off the shoulder trends! Beige, khaki green and mauve have all been huge color wise this year (yup, you know what social media fashion I'm referring too) and these colors are going high fashion next year. If you want to see more from the fashion of 2017, I suggest checking this tag and all the posts of the fashion weeks!
What we will look like…
Here's the full preview post on beauty trends 2017. There will be color pops, metallic, smudgy eyes, neon makeup and a lot of braids. Dark lips with neutral makeup will be a hit. I don't know if we'll see an end to all the heavy makeup trending at the moment, with full on of everything (contour, brows, falsies, full brows), but trends often come in circles. So sooner or later a more neutral makeup will probably come (but please let us keep the brows this time though). A lot of designers did soft makeup looks during the fashion weeks. The makeup was colorful, and there was still quite a lot of it, but there was no harsh edges and the colors matched perfectly. So perhaps that's the next step in the direction!
Who we will be inspired by…
Instagram fashion is not going anywhere anytime soon. So there will still probably be a lot of denim, shirts, denim jackets, it-bags with contemporary details such as suede and lace. The other part of Instagram fashion that follows the footsteps of Kardashian/Jenners, will probably keep on doing so, as the families popularity is still going high! Fashion bloggers will still keep things high and Aimee Song, Chiara Ferragni and Julie Sariñana (and others) will continue to serve the inspiration. So go social media if you want to be where it happens!
If we could dream…
Or if I could wish, I hope I'll see more individuality in fashion the coming year. More style than trends and more variation of styling than new clothes for new outfits. We are consuming fashion and trends in a higher pace than we or the planet can bear, which is madness. I won't be impressed by your style when you keep on working new clothes, I'll be impressed when you can style it in 15 different ways and make it look new each time. As new production and high consumption won't be the sustainable way of fashion, we have to turn to creativity to keep things satisfying.
That's where individuality comes in. To dress after your style with touch of trends, rather than the contrary. To dress after your body and your preferences than buying new tops every other week for the sake of looking trendy. There's nothing wrong with your top from three years ago, just with some personal touches you can still make it look classic and fantastic. Trends are fun, but personal and lasting style is even better!
Folks, hope you enjoyed this preview and have the best weekend ahead! Xx