Thursday throwback alert and we're dreaming of the 1930's fashion life. Or not at all actually, the fashion life was highly restrained due the the unstable situation in the world. But there were some light spots after all, like 1930s evening gowns.
Fashion of 1930's
We've already done a recap on the fashion in the 1930's, but seeing this beautiful Alberta Ferretti couture gown, we just can't help but diving into the glamorous evening gowns of the decade. As we stated in the previous post, one can't understand the fashion of the 1930's without understanding the societal situation. With the economic crisis, looking luxurious was tasteless. Unnecessary details, fabric and heavy accessories were tacky. The fashion was about simplicity, patterns and small details instead. The female body was slightly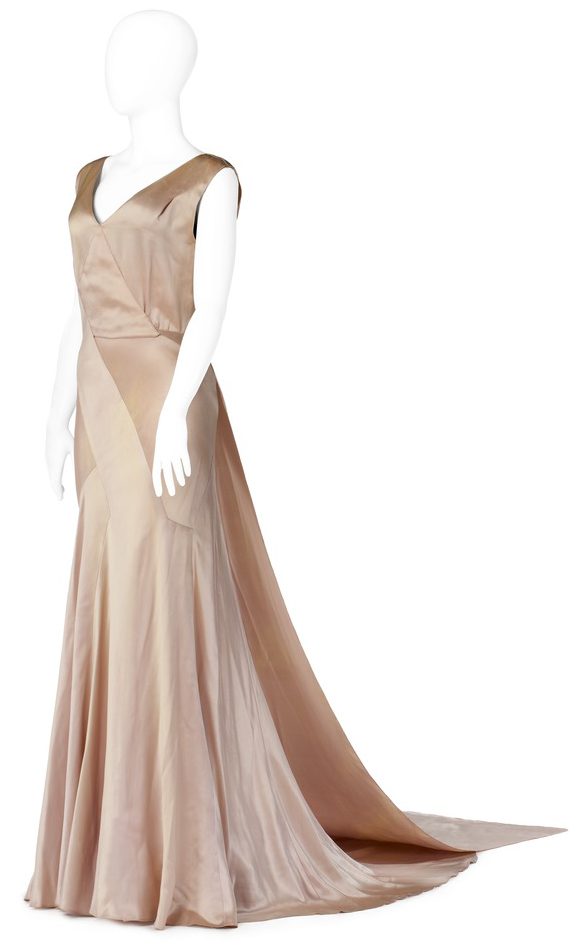 accentuated by defined dresses and accessories like belts.
Style of 1930's evening gowns
But how about the luxury evening gowns usually brought (and still brings today)? Well, they brought the glam life too, mostly due to the golden era of Hollywood. In contrast to the embellished and well elaborated evening dresses of today, the 1930's evening gowns were the highest form of simple luxury. Instead of a rich detail life, the focus was centered to the cut of the dress, the fall of the trail, the life of the garment's movement. The evening gowns embodied sophisticated elegance, and with the well defined makeup; the glam life was real. And weirdly enough, the luxurious minimalism and lack of detail is what makes the dresses easy to spot today.
Characteristics of the gowns
In the meaning of details, what did a gown look like? They were long to begin with, they naturally followed the curves of women and they were made of silky fabrics. Small embellishments like glittery stones were kept modest. The 1930's gowns followed the skin-showing attitude of the 1920's, with open backs and sleeveless dresses. How the dress was cut was in focus as it created a glamorous fall of the fabric. The bias cut queen herself, Madeleine Vionnet had a big part in it. The luxury feeling of the dresses were lit up by the Hollywood actresses, and when referring the golden age of Hollywood glam, the 1930's evening gowns are often what pops up.
Folks, what do you think of the sophisticated elegance the 1930s evening gowns brought?