1920's fashion and honestly speaking – this is our jam (are you allowed to say that about fashion?). The 1920's fashion is by many considered to be the first decade of the modern fashion. Out with the old and in with the new is directly applicable to the decade, where women tossed their old corsets and embodied loose silhouettes.
Fashion
The new silhouette was boyish in its form and women hid their female curves in favor of the new trend. The rectangular dresses were marked by the hips with a belt. The skirts were calf-length and a common combination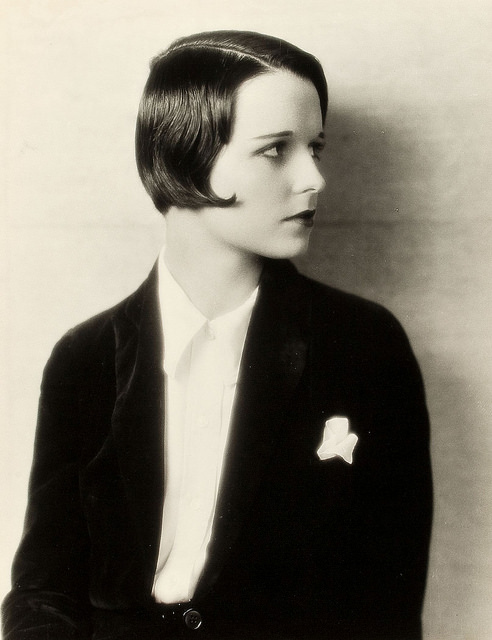 was a dress and a coat. The 1920's fashion was all about the sequins, velvet and pearls. The fashion withdrew inspiration from Art Déco and the v-shaped neckline was a reflection of this. The opening of the pharaoh Tutankhamun's grave in 1922 also influenced the fashion as well as the interior.
Chanel
In 1926 Coco Chanel presented the little black dress (that remains a key piece in many wardrobes to this date). Chanel was also behind the so called "poor look" that was a simple look for the daily life. Pants and a sweaters were key pieces and the concept is considered to be the predecessor to "less is more". Chanel was also one of the designers whose fashion underlined the new and more modern look for women. With a new, more keen, silhouette for the body, as well as pants for women (even though they didn't reach the public wear until the 1930's), these factors were a reflection of the societal development where women in the 1920's received more rights.
Glam
Except Coco Chanel's major influence, this is the first decade where Hollywood begins to influence and inspire with its Hollywood stars. More specific Clara Bow, Greta Garbo and Louise Brooks are some to mention. Of course the 1920's fashion can't be described without highlighting the flapper girl. The flapper girl was at this time quite controversial, but with fringe, pearls and knee-length dresses these girls embodied the glamor of the decade (Hello Gatsby!)
Folks, it's 1920's fashion week and we love it!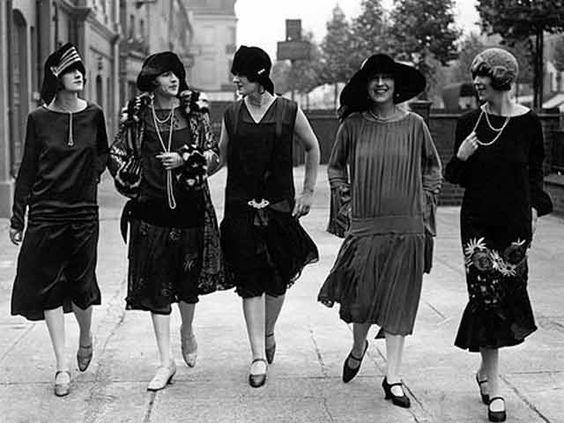 The pictures used are not the property of The Fashion Folks. Find the sources on
our Pinterest.