Oh boy is there beauty in the 1920's beauty. From the bold eyeliners, lipstick, eyeshadows and haircuts this decade of beauty was something extra. Although it was only a minority of women who wore – at this time – extravagant makeup, these women should definitely have cred for their fierceness!
Makeup
Heavily defined eyes were created with massive eyeshadow that was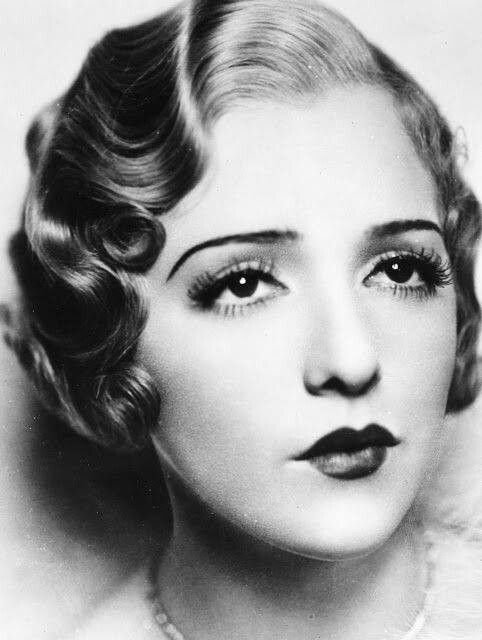 smudged over the eyelid. To go with the dramatic eyes, women's eyebrows were thin and sharp. The dark eyemakeup were matched with a pale skin and a dramatic lipcolor to tie the knot. The pale skin would often be defined by some rosy cheeks to go with the look. As silent movies were big at this time (the first known to public sound movie came 1927) the makeup was important for the actresses to express the story.
Hair
As for the hair, the 1920's became the decade where women chopped of their hair, which became a symbol of the new modern times. The bob, the shingle or the bingle – all names of different haircuts that were popular. For women who didn't take it to the scissors, the next best thing was an updo. The updo was often done with wavy hair  that was sophistically tied as a low bun. 
1920's beauty is beauty indeed!
The picture used is not the property of The Fashion Folks. Source here.