Folks! You all loved 16 Ways To Wear Stripes 2017, so I thought we'd continue with 10 ways to wear floral print 2017. Because yes, we all know that floral print is the new black for spring. As always!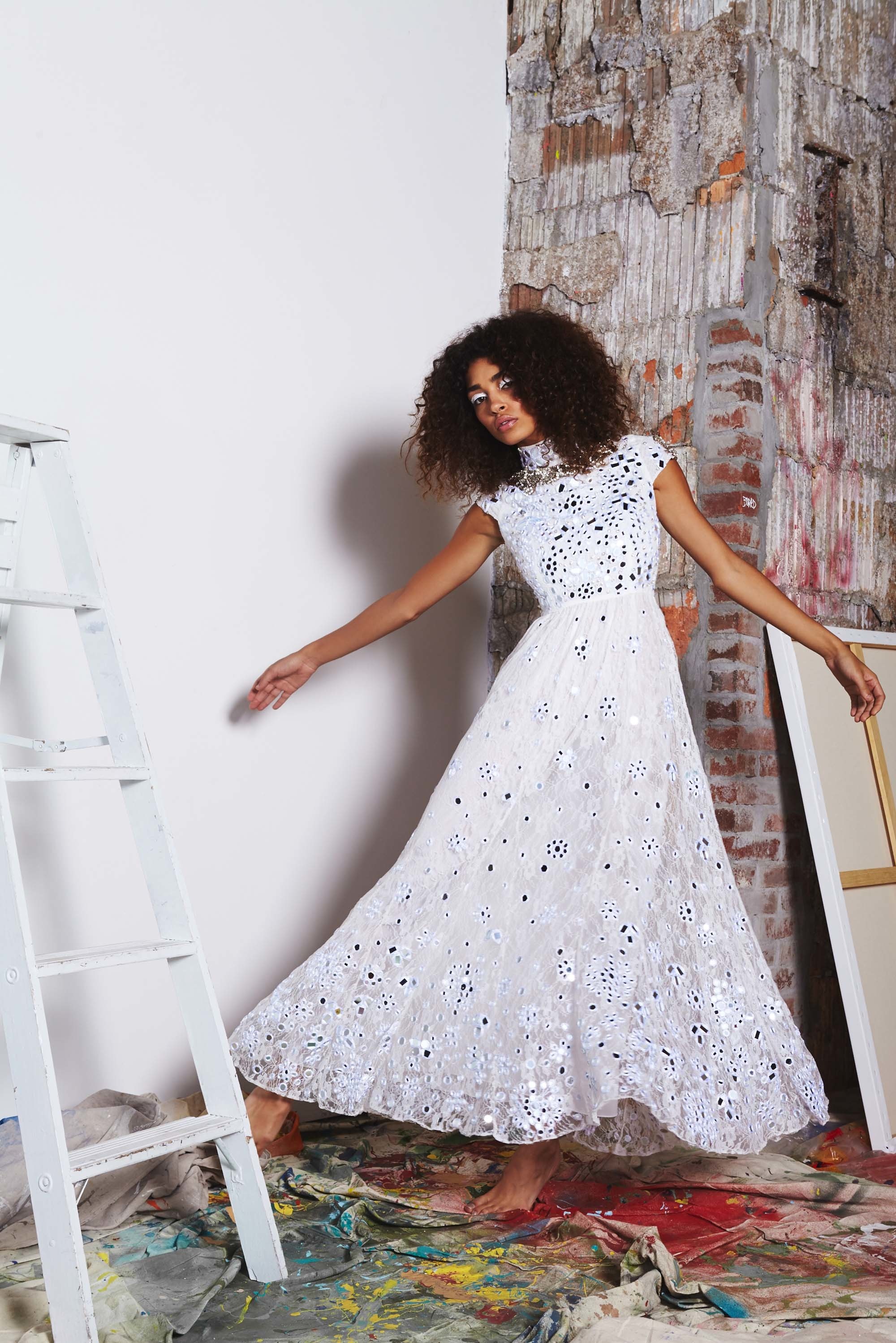 Courtsey of Alice + Olivia (Resort 2017)
Wear Floral Print 2017
1. Florals to leather
I'll never stop giving styling tips that are contrasting. It's truly A and O of a good outfit. And as florals are romantic, sophisticated and delicate, a great material to contrast with is leather. Leather always adds a great touch of edge which is perfect for contrasting the sweet tone of flowers. Go for a floral dress and a leather jacket! Or why not a floral shirt and leather pants?
2. Florals with stripes
Yup, the best combo of the season is florals and stripes in combination. I bring it up in every other styling post, but too good to ignore. Go for stripes and florals in the same color and mix them two!
3. Dark romantic flowers
Even though dark flowers might be more natural for fall, they are equally as gorgeous to do for spring. In fact, if you're one to go for the dark colors most of the time, a way to break it off can be by going for the floral print. Choose one in a dark tone and work it as your regular black/grey/brown shades!
4. Floral accessories
If you like to keep it minimal, floral accessories can be a lovely compromise. Go for a neutral outfit and add a belt with a floral print. Or do a bag with floral details, sunnies or a hat. Adding the flowers is a great way of adding the spring feeling without much effort. Read more here on dressing for a spring feeling.
5. Florals with florals
Mixing prints at a pro level is definitely equal to mixing two floral prints with one another. Go for similar colors, different sizes of the pattern or complete contrasting. For instance, if you're working a yellow floral print, add a white floral print with yellow details. Easiest way to pick up colors and make the best of it.
6. Florals with color pop
The best trick of making the floral print look as good as possible is this one. I love to use this hack and do it for any print. How? Pick up a color from the floral print and use it for the other clothing piece/s. If you're working a pink/red/purple floral skirt, pick up the pink color and go for a pink top. Or if you're working a navy/yellow/green combination: pick up the navy for a darker outfit or the yellow for a bright one. Simple as that!
7. Bright flowers
The natural print to choose for spring is a bright one. So naturally, a bright floral print will be a gorgeous one to go for. If you love neutrals as white, grey, blush and beige. Adding a subtle print in those shades is perfect for keeping it subtle yet exciting.
8. Floral embroidery
Embroidery is still going strong 2017 and a simple, but genius, way of embracing embroidery is the floral version of it. Add the embroidery for a blouse, jeans, a jacket or anywhere they add the exciting touch.
9. Denim and flowers
The same way that leather is an exciting material to contrast the floral prints with, so is denim. Denim also has that edge to it and is favorable to add to the sophisticated feeling of floral. A floral dress and a denim jacket is a classic yet fantastic combination. So is also a boho floral blouse and a pair of 70s jeans. Love it!
10. Floral print after your style
As a floral print can have billions (or endless) of different appearances, you ought to find one that suits your style. For example, if you love a vintage/retro vibe: choose a floral print reminiscent of your preferred era. If you love the edgy street style vibe, pick a floral print that's more edgy. If you love a minimalistic style, choose a subtle floral print.
Folks, how do you wear floral print 2017? With a specific material, color, style? Drop a comment and have a darling weekend! Xx
Did you like this post? Hit the share buttons below!