I know we are many that value stripes as a must for spring. This couldn't be more true for spring 2018 as the stripes are a timeless staples that always is to rely on! Surely a sign that spring is here, but also that it's time to bring out the colors and prints! Here's 10 ways you can wear stripes spring 2018: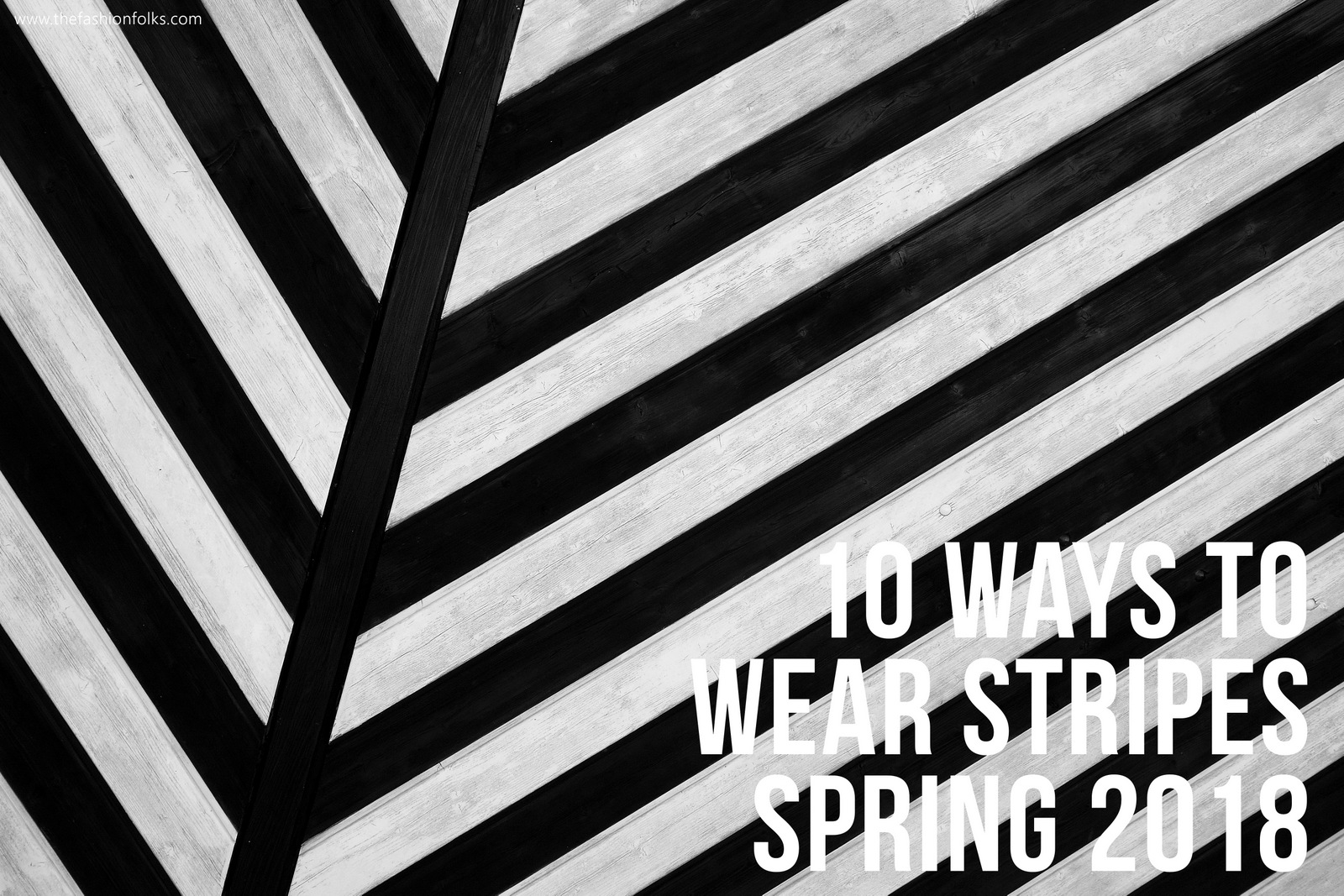 Photo by Dmitri Popov on Unsplash
Wear Stripes Spring 2018
Classic with red
Work the stripes the most classic way by adding some red. Either by going for a pair of red lips or adding a pop of red by an accessory. If you own a skirt or pants in red, they are of course a must to pair with your stripes. Honestly, you can mix this combo however you like. Just go for the red and the stripes and you're working an iconic duo!
Casual with denim
Keep the stripes done casually by going for the denim style. This might be one of the most common outfit combination that exists, but that's surely so for a reason. I think some stripes tucked in with some denim is a chic and casual outfit. You can also layer your denim shirt with a striped top under or why not a pair of pants in stripes if you want to go more unique.
Trendy with the midi length
The midi length is a trendy style indeed and also a great match with the stripes. I think the stripes are a fun and unexpected print to go for if you find it in a midi length as a skirt or a dress. If not, it's a perfect balance to add to a pleated midi skirt. Remember to tuck in the top loosely to keep the casual style.
Stylish with a print mix
If you're curious about trying a print mix, starting out with stripes as one of the prints is a great way to go ahead. The second print can favorably be more stripes, florals or polka dots. Check this print mix guide to get the details on how to mix prints successfully. As the "more is more" style is trendy this year, a print mix is quite a modern take on the 1980s mood!
Edgy with the leather jacket
Another beloved combination that works for everyone is to go for the edgy style with a leather jacket. Stripes and leather has been an iconic duo for quite some time now and keeps being beloved universally. If you don't want to go for the leather jacket, don't forget the leather leggings or pants to keep the edge on point. You can also go for pants in stripes to create a fun contrast.
Lovely with some florals
Mentioning it again here, but the stripes with florals are a cute print mix. You don't have to go for a clothing piece in a full floral print, but perhaps some embroidered florals to start with? The same way stripes have a natural part in people's wardrobes for spring, so have florals. That's why the two are a great combination and easy for you to recreate!
Timeless with a blazer
I talked about how trendy the blazer is and of course it's a must to try with the stripes. If you want to wear the stripes in a more formal setting, adding a blazer is of course a must! There's a nice balance in an outfit consisting of jeans, a striped top and a black blazer. A perfect mix of formal and casual elements if you ask me!
Chic with lipstick
If you don't want to go for the red lips, you have to try another color. The truth is that black and white stripes are neutral and thereby one of the best items of clothing you can work with a pair of statement lips. I think orange and pink are cute for summer, but trendy ones as mauve and peach works too. If you'd like to throw in some fall (only me that's excited for fall to arrive in, ehhh, a few months?), you can try the burgundy shade!
Statement with statement piece
As the stripes are neutral, they are of course great to match with a statement too. Whether you have a statement color of clothing piece, I'm sure the stripes will keep the spotlight intact. Perhaps a pair of high-waisted flared jeans could be a (subtle) statement? Or popping shades as red or orange? Catch this article of the colors spring 2018 to get some ideas!
Fashionable with a new trend
It's always fun to match timeless pieces with trendy ones, I mean, that's what's your own personal style is about, right? Here's the article on the fashion trends spring 2018. If you want a challenge I think you should go for the monochromatic style of the stripes, matching tops and pants! Another fun challenge is to pair stripes with a transparent piece!
Folks! How are you gonna work the stripes spring 2018? Let's chat in the comments! Xx