---
Catch part 1 of this series here!
---
Time for part 2 of this series of wardrobe staples, catch the first one here. This series is primarily written as inspiration for you to build a more sustainable wardrobe, where you have great go-to pieces to always rely on. The better the key pieces, the easier to style your clothes and the less you need to buy new (sort of)! Here's wardrobe staples part 2!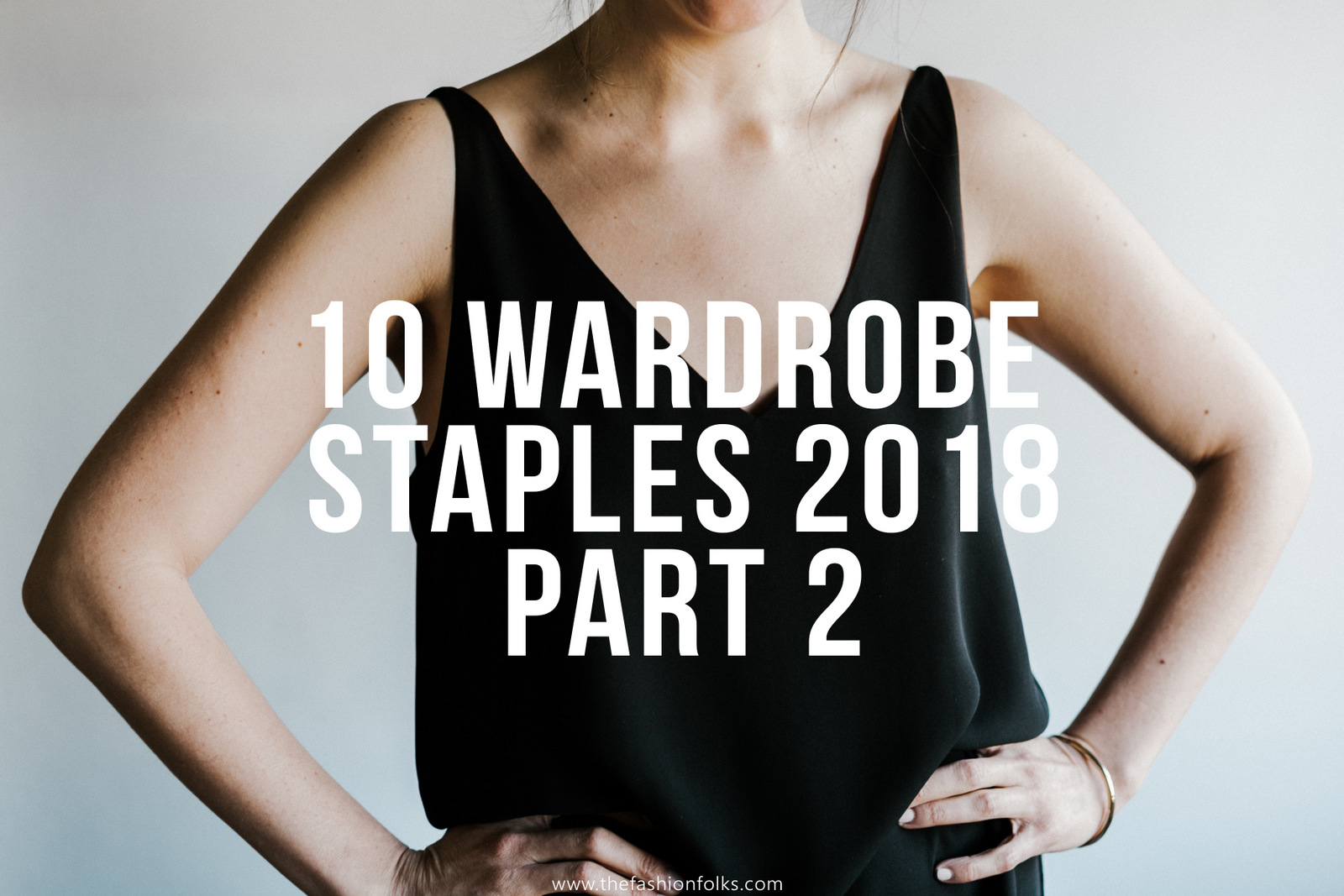 Photo by Alexa Mazzarello on Unsplash
Wardrobe Staples Part 2
A Camel Coat
If you only gonna own two coats, which is quite reasonable, one should be black or grey, but the other one should definitely be in camel! The shade has for long been one of style but is definitely extra trendy this season. I do think the camel color is the best shade of the neutrals to pair with the earthy shades of olive green, navy blue, copper and so on. Black tends to get too harsh whilst grey and white both are rather cold which makes camel a perfect match! The best part about this staple is that you can choose whatever shape of the coat you prefer whether it is the classic duffel or the dubble breasted style. It's just about picking it in the camel shade!
A Layering Vest
I know this piece might be a bit diffuse but so much about styling is knowing how to layer and having a great vest you easily can layer with helps a lot. I think a knitted vest in a neutral color, perhaps black or grey, works favorably this way as it will do its job without stealing the attention. If you're unsure when to use the layer, I think a great tip is to use it as a regular cardigan. That is, when you'd go for a cardigan, go for a vest instead. A vest is also chic to layer over jackets as it creates a nice dynamic in the look. Also matching your vest and a scarf is a stylish way to add some flow of fabric.
A Tan Belt
Quite the specific go-to piece but a classic indeed. The tan colored belt is a must for the navy style but also translates to a more preppy look or why not the bohemian mood? The tan belt is to be used as a regular belt whether it is to secure your pants or balance the fabric of your dress. The belt works well with all colors and styles but perhaps extra fashionable when paired with black, classic stripes, denim or anything nautical or earthy. It's a must if you ask me!
Denim Shirt
I talked about denim in the last article but another denim piece that is vital for a good base is the denim shirt. It's similar to the blue shirt I also talked about in the last article, but with the fun twist of the denim material. I do think that if you want to mix up how you work the textures, going for the denim style as shirt is one easy step to mix it up. Denim works fierce with other textures of knitwear, velvet, patent leather and so on. As it's still the classic style of the shirt you'll be able to style it the regular way. Perks of it being denim though is that you can go for a denim on denim look with a chic pair of jeans.  Just adding a black faux leather jacket will also increase the chic level!
Midi Skirt
Perhaps this staple is also vague but one to count on for sure! It's only been in the recent years the midi skirt has been given the proper dose of love but that doesn't mean it deserves less love. In fact, the midi skirt is the best compromise between a knee skirt and a maxi. The floor-length tends to get a bit static and look heavy as it's a lot of fabric to deal with. The knee-length is also classic in its own way, but often needs some balancing with the styling as the length can look rather sharp. Midi lengths however often comes with a nice flow as its enough fabric to make a statement with a color or print. It also gives room for the shoes to pop and gives an elongating look if you match tights and the shoes, especially in black! It's a chic clothing piece to tuck in shirts and tops with as it creates a favorable silhouette.
Turtleneck Top
Artsy, french and hipster but a beloved clothing piece anyhow. The turtleneck top is ultimate for layering but also an elegant item (think Audrey Hepburn). That's why I think it's chic to pair with the mom jeans to create a more dynamic look. I also think it suits the navy style, being a lovely choice to match with a trench coat or anything with stripes. If you think your outfit lacks something and you're rocking a regular top, change it to a turtleneck and see the magic of the subtle statement!
Navy Blue Knitted Sweater
So navy blue is universally flattering and a color I think everyone should work. It's a great match with fall colors as well as the neon shades. Perhaps it's due to the classic elements of the nautical style, but the navy blue is definitely most justified when it's done as knitwear which is why I think a navy blue knitted sweater is a classic! It breaks off the regular black a bit, but will still keep you in the comfort zone with the dark hue. Also a very chic one to pair with the other staples such as the denim shirt, the midi skirt or why not the light blue shirt?
Cigarette Pants
If the turtleneck is a chic version of a regular top, the cigarette pants are a chic and elegant version of regular pants. Kind of adding the same vibe as the turtleneck with some refinement and breezy elegance. These pants are perfect when you need to add some structure to your outfit or just want a more proper look. The defined style of the pants balances flowy pieces in a favorable way and are also a style that works well with any type of shoes! I have a pair in a blue/white print that adds a fashionable pop of energy to any outfit. With that said, go for the style in a chic print or perhaps a classic color as in grey, white or camel. Black cigarette pants are also highly reliable and an obvious go-to!

Little White Dress
The LBD might be the most iconic dress as I talked about in part one of this series. The LWD comes close second, the same rule for the LBD applies to the LWD. It's about finding a style of dress that suits you and choose it in white. There's a moment, especially during the warmer months, when a brighter shade feels more suitable than the popular black. Perhaps a brunch, running some errands on a hot day or some fancy afternoon tea. I think the LWD is perhaps at its best when chosen in lace or another light material. It embraces the casual yet elegant summer vibe. And that's something we all need in our wardrobes, right?!
Black Leather Jacket
There were some readers that added the black leather jacket as a staple they missed from the last article, but don't you fret as I have it covered in this article! The black (faux) leather jacket is kind of universally beloved and have been a go-to piece for decades. It's the perfect jacket to finish an outfit, without stealing the attention. The material adds a nice edge, which creates a balance when you wear something more preppy or you work other notable materials such as denim or velvet. I think the black leather jacket is a perfect match with all the other staples too. Even fun to layer with the camel coat and a smart match with the any shirt and skirt. It's simply put one of the most versatile, wearable and easily styled clothing piece ever! It's a must!
Folks! What clothing pieces of these wardrobe staples part 2 do you own? Let's chat in the comments! Xx