Folks! It's been quite awhile since I last wrote an article about sustainable hacks. But as many of us have some extra time right now, why not plan for a more sustainable life? I've written down 10 sustainable fashion and beauty hacks below. Some of which you can start today and others need more planning!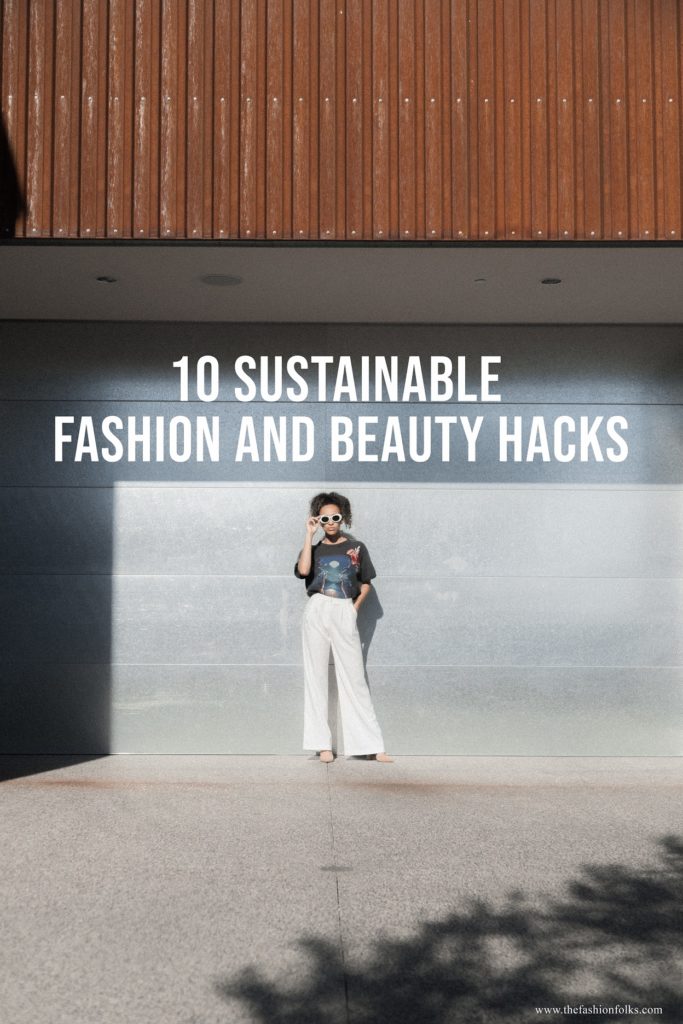 Sustainable Fashion and Beauty Hacks
Buy Reusable Cotton Pads
A simple thing you can do is to swap your disposable cotton pads for reusable ones! Reusable cotton pads can be washed after usage and used over and over again. It can be a good idea to have some cotton pads designated for eye makeup, others for lips and some for foundation etc. If you don't want to spend too much money (reusable cotton pads are more expensive than regular pads), you can create your own cotton pads. You don't need to much yarn and there are tons of pedagogical tutorials out there. Try this search on Pinterest!
Have Your Shoes Fixed
It's easy just to throw away old shoes when they start to look a bit worn out. But how about fixing them instead? Sometimes, just cleaning them with the right products can make a huge difference. Also changing shoe laces and polishing them with some cream if they're made of leather. You can also go to a shoe repair shop and have them resoled. This can sometimes cost as much as a new pair of shoes, but at the same time less resources are used. If it's about your favorite pair of shoes, perhaps worth the investment?
Avoid Wipes
Makeup wipes are a much debated product within the makeup industry. Not only are they problematic for the skin, but also bad for the environment as they're disposable. At the same time though, they're easy and practical to use. I think it's important to at least reduce the use of makeup wipes as much as possible. Sometimes, when you're too tired to remove your makeup or out travelling, they can come in handy. With this said though, get yourself a sustainable routine so you can avoid makeup wipes!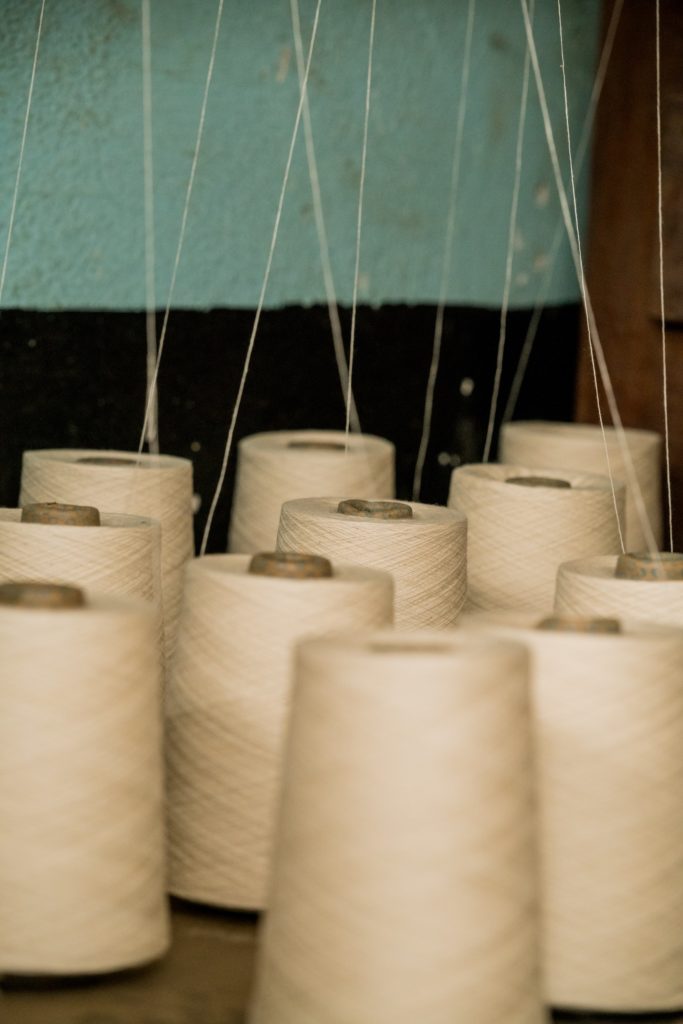 Donate Old Clothes
You might think that you have to throw away old clothes that are worn out, with holes or other defects – well so isn't the case anymore. A lot of high street shops are taking care of your old fabrics, including old clothes and recycle them into new products. You often get a bonus check or a discount in reward. Check if your nearest high street shop is accepting old clothes! If the clothes only need some minor fixing, I suggest you fix it or donate them to a second hand shop! 
Multiuse Your Products
One way to reduce the amount of makeup products you use is to multiuse your products. Let your lipstick also function as a blush, your eyeshadow as an eyebrow shadow, your bronzer as an eyeshadow, a lip balm as a highlighter and so on. It'll be economically beneficial for you but also good from a sustainable perspective, as less products needed are less products produced. Of course I understand the charm in specific makeup products too, but don't be afraid to see what you can reduce. Perhaps you can try how your orange lipstick works as a blush before buying a new one for instance? Multiusing your products is extra great when you're travelling and you don't want to pack too much. 
Invest In Sustainable Clothes
Another thing to do is to invest in sustainable clothes. I'm talking about clothes that have been produced in an eco-friendly way or consist of recycled materials. Sustainable clothes can also be about durable clothes with a high level of quality, aka they'll last longer. Spending some extra cash on sustainable clothes will be cheaper in the end as you won't have to buy new clothing pieces as often. There are tons of sustainable brands out there and also "regular" brands with a sustainable section!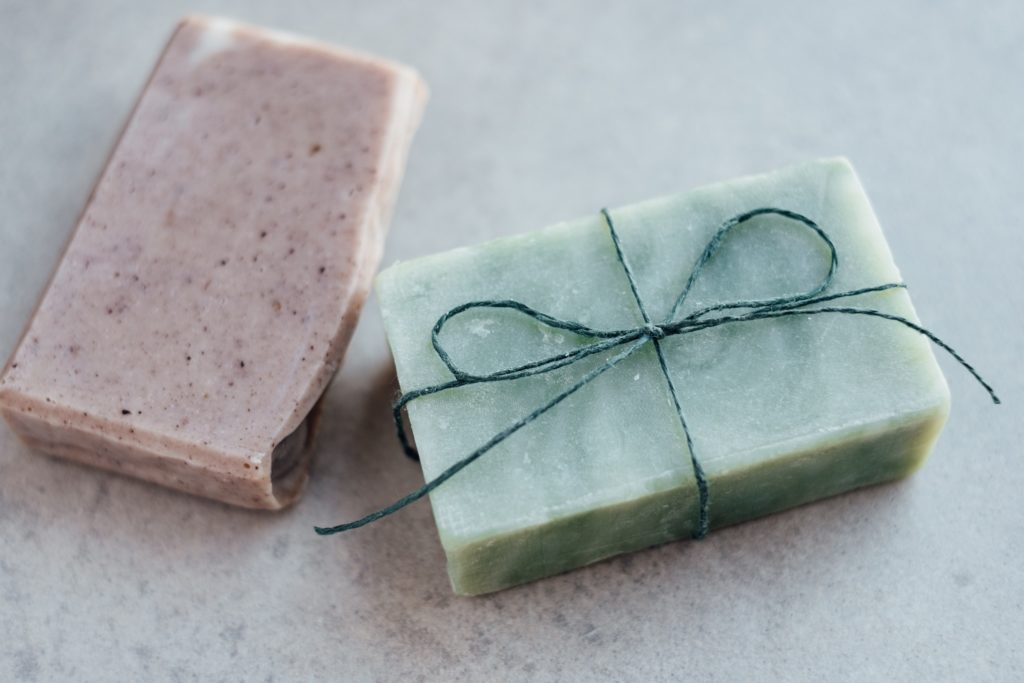 Bar Soaps
One of the big problems in the beauty industry is the packaging, which is often made of plastic. Changing your liquid soap to a bar soap can be one way to reduce the use of plastic. There are also bar soaps for shower gel, shampoo and even conditioner! Make sure to buy bar soaps that are eco-friendly and locally produced for the ultimate sustainable shopping. In my experience, bar soaps smells better and less artificial than liquid soap. And who doesn't love a soap bar that smells like a  lavender field? 
Swap Clothes With Friends
If you have friends with a similar style, why not swap some clothes with them? This is a great way of receiving new clothes and getting rid of old ones! You can also make a light version of this and only borrow clothes from each other. That way you can try some new clothes,  but you'll still have your old clothes back! Great if you don't want to get rid of any clothes but are in need of something new. If you however decide to swap clothes, make sure that you swap the same amount of clothes and that it will be fair and square! 
DIY Beauty
Let's not forget the power of DIY beauty! Mixing a good ol' scrub in your kitchen is a cheap and sustainable way of doing beauty. Especially body scrubs are great and easy to do at home and pretty safe too. The skin on your legs is often less fragile than your face. You can do DIY face masks too, but be careful not to damage your skin, so do your research properly before. There are plenty of tutorials and recipes out there – so pick one that works for you. And no, don't add lemon in your DIY beauty products! 
Shop Your Own Closet
What do I mean when I say that you should shop your own closet? Well, I mean that you should put away clothes you're tired of and rediscover them a few months, or even years, later! I know many of us have favorite items we no longer use and don't want to get rid of. These are perfect clothing pieces to put away for awhile and bring them back later on. It's a great way of bringing something "new" into your closet, without spending any money. You know the feeling of finding a sweater that's been gone for a long time? Well, it's kind of about that! 
Folks! Do you have any sustainable fashion and beauty hacks you want to share? Let me know in the comments below! Xx