So what about some outfit ideas winter 2020? Well, we all know it's the time of the year when it can be difficult to put together warm, functional and chic outfits. I've been talking a bit about it in this article, but thought I'd extend my thoughts in today's post with more specific outfit suggestions. The outfit ideas below are a mix of trendy, timeless, functional and fun outfits!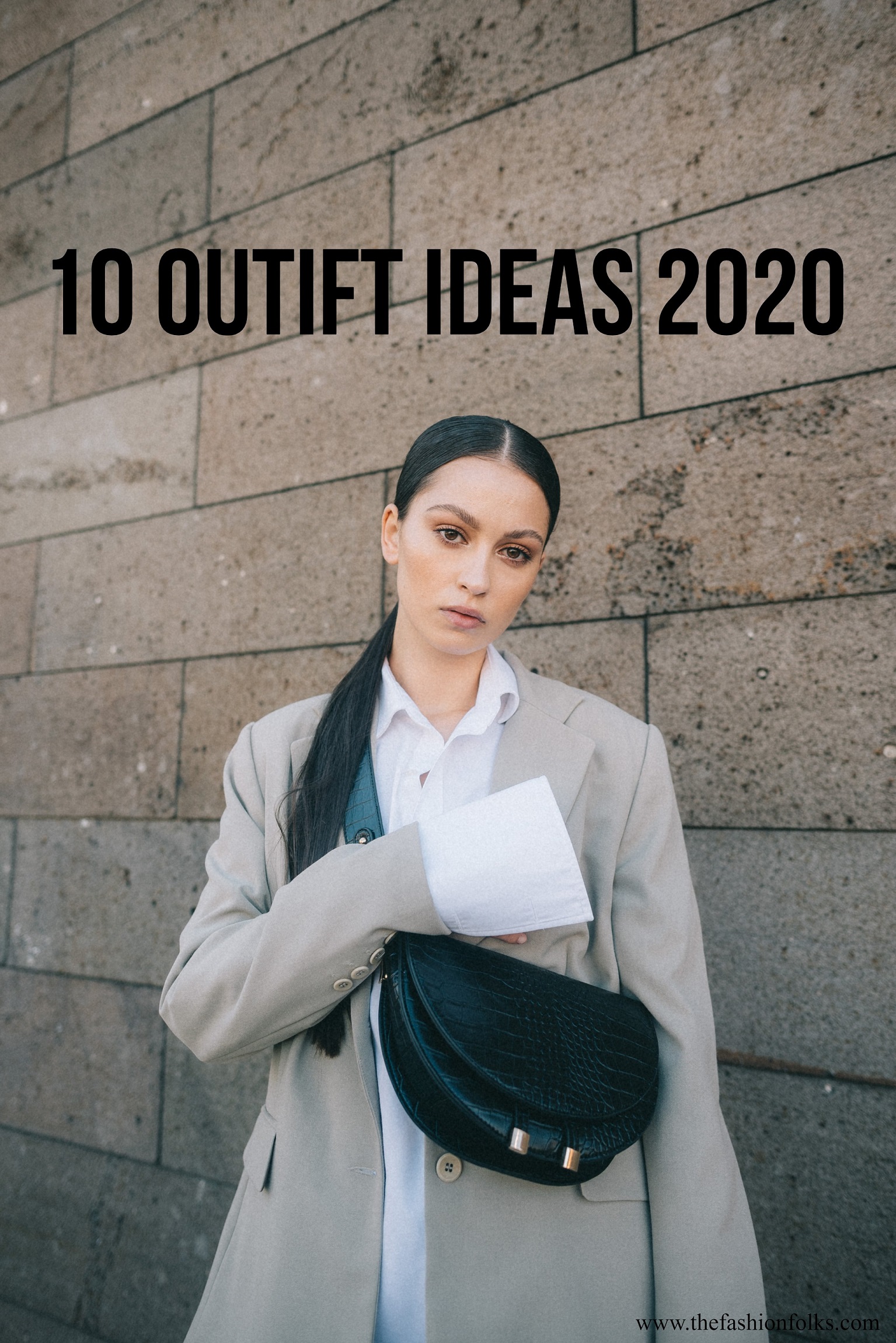 Outfit Ideas Winter 2020
Puffer Jacket with Leather Pants
I wrote about the puffer jackets in this article and suggested pairing it with leather pants. The combination of the voluminous puffer jacket and the edgy leather pants is indeed a chic one. I'd even say that patent leather can be a chic alternative. Do this look with some boots (perhaps leopard patterned?) or some sneakers for comfort! 

Mint Green with Navy Blue
Mint green is one of the trendiest shades this spring and my favorite way to work it is with navy blue. The neutrality of the navy blue intensifies the mint green hue and creates a rather soothing, but interesting combination. A knitted mint green sweater with a navy blue coat is definitely an alternative, but do this combination however you like/what's in your wardrobe!

Headband with T-shirt
So we all love the t-shirts. They're simple, they're comfortable and they're easy to style. The t-shirts are perfect for more statement pieces, such as the headbands/headscarves. I love the idea of doing high-waisted jeans, a tucked in t-shirt and a headband! You can add a blazer to make the outfit more formal, or why not a cardigan?

Blouse with Patent Leather
If you think blouses are too preppy and delicate, you should definitely try and pair it with leather, more specifically patent leather. The blouse will look more casual, the patent leather will look more preppy. Add a pair of boots to this outfit and an oversized coat, framing the outfit, for a good winter look!

Silk Skirt with Knitted Sweater
So the silk skirts are always fun to style. One alternative for a winter fashion is to pair the silk skirt with knitted sweaters and OTK boots! The silk fabric and the knitted style will balance each other in a favorable way. It's extra fun to do this combination if you choose pieces in similar/same colors!

Maxi Coat with Sneakers
The maxi coat is a must-have piece if you're living in a really cold area. It will keep you warm top to toe but also fashionable. You can either pair your maxi coat with a pair of boots for the ultimate warm style, but a pair of sneakers are also really useful and comfortable. Statement sneakers are trendy this year too.

Voluminous Dress with High Boots
I'm a big fan of voluminous pieces, especially voluminous dresses in a mini/mid-thigh style. They're such a chic match with OTK boots as you'll have the heavy contrast of a voluminous dress and defined legs. Even better if you add a spacious jacket/coat to finalize your outfit!

Leopard with Copper
Leopard is always a good go-to pattern. If you're however tired of matching it, as you might always do it with black, try and pair it with copper. Copper is one of those warm, metallic, shades that will intensify the brown/beige parts of the leopard pattern. You can also go for regular brown or camel if you don't own a piece in copper! 

Teddy Coat with Denim
So the teddy coat might be one of the coziest jackets to exist. It's fluffy, it's warm and its texture is really fun to match. I think denim is a must with a teddy coat. Leather is also a great alternative. Suede (faux) can also be a chic option! Don't be afraid to make the outfit even more chic with patterned boots or statement sneakers.

Floral Midi Dress with Belt
So the floral midi dress has been trending for quite some time now. One way to style the floral dress in a new way is to add a belt to your look. It will add some structure to your outfit and give it a new silhouette. You can also clash your midi dress with a bag in a contrasting pattern, or a scarf or why not a cardigan over? 

Folks! Which one of these outfit ideas winter 2020 will you try? Let me know in the comments below! Xx