Gosh, I know folks! It's been a lot of outfit ideas and styling tips from me lately but I can't help it when summer has arrived and everything. I thought I'd speed things up a bit today and give you 10 fashionable ideas summer 2018! Nothing too serious, but some handy ideas on the go!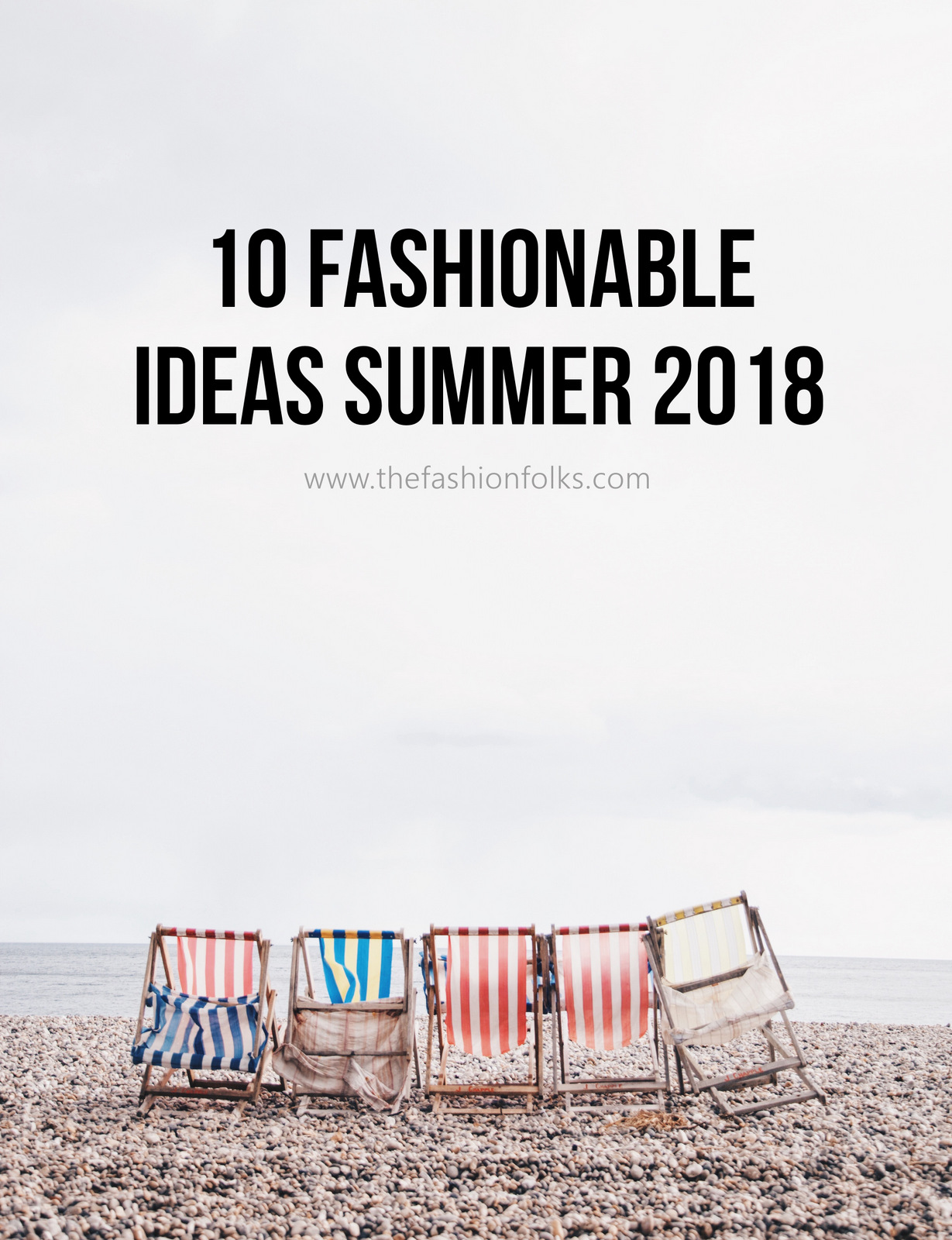 Photo by Daan Huttinga on Unsplash
Fashionable Ideas Summer 2018
Pastel Nails – If there's only one time of the year you should reach for the pastel nails it's during the summer. The sweet retro style of the pastels are perfect when you want to embrace that timeless summer vibe. Choose your favorite shade but a bright and baby style version of it!
Focus On the Details – Accessories can easily be more annoying than helpful during summer, which is why focusing on clothes with details is a great alternative! Go for ruffles, bows, embroidery, embellishment or anything that adds that extra detail. Easier to work things attached to a clothing piece rather than to go for that statement necklace, you know?
More Red – The timeless color of red is extra hot during summer if you ask me. It intensifies other colors and it adds energy to any outfit/day/look or so. Go for red nails, red lips or a red outfit! Red and white is a retro combo that's also one to reach for this summer.
Pops of Metallics – One way to keep the summer fashion more luxurious is to go for metallic fabrics or details. The metallics reflects the light favorably which makes them ultimate for summer. I like to go for warmer metallics as gold, rose or copper during summer but nothing like some good silver either!
Multifunctional Makeup – If you're traveling and can't bring too much with you, remember that you often can use your makeup products in more than one way. A red lipstick can substitute as a blush, a bronzer can work as an eyeshadow etc etc! More multifunctional makeup ideas here!
Match Accessories – This is either a do or die, but so many are terrified of matching accessories and so many are terrified of not matching the accessories. I think matching some accessories is a simple way of creating a more cohesive outfit. That means, perhaps match two or three of your accessories and let the other ones be neutral. Match shoes with the bag, or the belt with the shoes etc!
Midi Lengths – Can't stress enough how genius the midi lengths are for summer. If you're going to a fancy tea party, the midi skirt/dress will do. If you're going to the beach, the midi skirt/dress will help you change to your bikini. If it's hot but not too hot, the midi lengths are a nice compromise! Read more about the trendy style here.
White T-Shirt – If you don't know what to wear, a white t-shirt will always do! Match it with a pair of denim shorts, a cute floral shirt or a pair of culottes. The tee will definitely be your friend!
Kimono Style – I think the kimono might be the ultimate clothing piece when it comes to layering during summer. It's as light as it gets and often adds life by the popping shade or print! Choose a length and style that you prefer and you have a new way you can layer your clothes in!
Effective Accessories – Don't forget to stay safe in the sun with effective accessories. A chic straw hat is always a must and a good pair of sunnies! Read more here on the beauty reminders for summer 2018! 
Good dose of inspo – Don't forget to stay inspired this summer, always important to refill that too! Check Pinterest, Instagram, this blog (wiiiink) or just get out there in the nature! Being and feeling inspired is key when going for that fashionable life!
Folks! Which one of these fashionable ideas summer 2018 is your favorite? How are you spending your fashion/beauty summer? Let me know in the comments! Xx